2016's Depressing Words Of The Year: What Is Post-Truth? Xenophobia?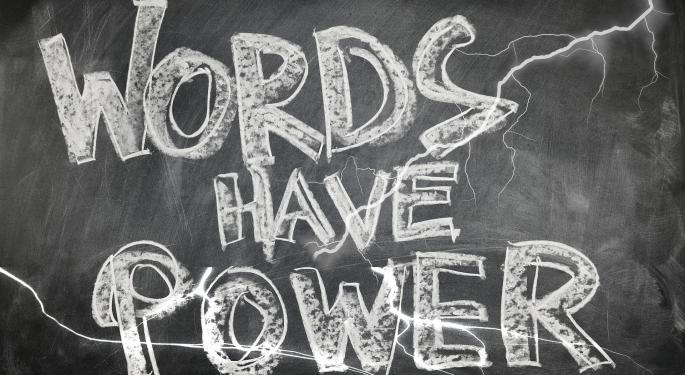 The 2016 U.S. presidential election has had a major impact on Americans in a number of ways. Oxford Dictionaries just selected "post-truth" as the 2016 word of the year. According to Oxford, campaign rhetoric associated with the U.S. election was the primary driver of the selection.
'Post-Truth' And President-Elect Donald Trump
Oxford defines "post-truth" as "relating to or denoting circumstances in which objective facts are less influential in shaping public opinion than appeals to emotion and personal belief."
President-elect Donald Trump was repeatedly criticized throughout the campaign for erroneous and false statements, but Trump's falsehoods clearly didn't impact his popularity.
"There is no doubt that even in the quadrennial truth-stretching that happens in presidential campaigns, Trump has set records for fabrication," the Washington Post's Chris Cillizza wrote prior to the election.
While both Clinton and Trump certainly made plenty of questionable statements in 2016, the Fact Checker found that it was Trump who pushed presidential dishonestly into new territory. Clinton's average Pinocchio rating came in at 2.2, roughly in-line with both President Barack Obama and Mitt Romney in 2012. Trump's Pinocchio rating of 3.4 was by far the worst rating of any serious presidential candidate in the site's history.
Depressing Runners Up
"Post-truth" wasn't the only contribution the election made to U.S. vocabulary. Dictionary.com named "xenophobia" its word of the year for 2016. Xenophobia is defined as "fear or hatred of foreigners, people from different cultures, or strangers."
Oxford said "post-truth" beat out other depressing word-of-the-year finalists as well:
Alt-Right: An ideological grouping associated with extreme conservative or reactionary viewpoints, characterized by a rejection of mainstream politics and by the use of online media to disseminate deliberately controversial content.
Woke: U.S. informal alert to injustice in society, especially racism.
Coulrophobia: Extreme or irrational fear of clowns.
Unfortunately, these words may very accurately describe a year filled with fear and lies. Hopefully for everyone's sake, 2017's word-of-the-year finalists will be a bit more positive.
View Comments and Join the Discussion!
Posted-In: 2016 presidential election Chris Cillizza Dictionary.com Donald TrumpNews Politics Media General Best of Benzinga