What Happens If Carl Icahn Walks Away From His $9.25/Share Bid For Remainder Of Federal-Mogul?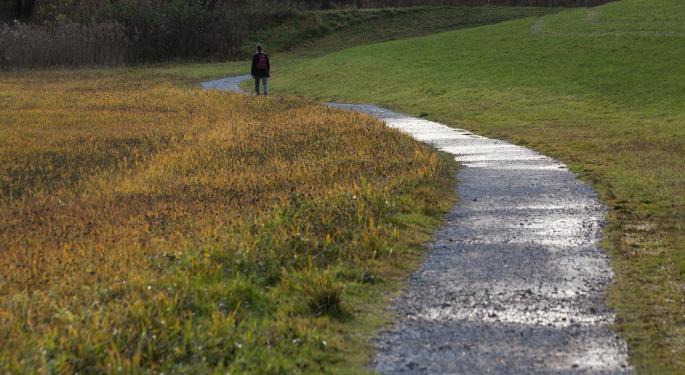 Carl Icahn's quest for taking Federal-Mogul Holdings Corp (NASDAQ: FDML) remains a pipe dream. At least that is what the third successive extension of the deadline for the expiry of tender offer is suggesting.
The Offer And Deadline Extensions
Most recently, on November 15, Icahn Enterprises LP (NASDAQ: IEP) announced that the expiration of its cash tender offer for all outstanding shares of Federal-Mogul not already owned had been extended to midnight EST on December 15.
The cash tender offer was announced on September 26, and the expiry date for the offer was originally set at October 24, which was extended to October 28 initially and subsequently to November 14 and has now been fixed at December 15.
Icahn's Icahn Enterprises owns 82 percent of the outstanding shares of the auto parts retailer and the billionaire offered to buy the remaining 18 percent stake at $9.25 per share. Even before the current series of events unfolded, Icahn had made an offer of $7 per share on February 26, 2016, which was raised to $8 subsequently.
Gabelli Resists
An article that appeared in the New York Post on September 9 suggested that billionaire Mario Gabelli, who is in possession of about 36 percent of the non-Icahn shares, is asking for more. Not satiated by the $9.25 per share bid, Gabelli was seeking as much as $13 a piece. The article suggested that only 28 percent of the remaining shareholders tendered their shares. This explains the extensions seen in the tender offer.
Gabelli is not the one to relent. Last year, Gabelli was instrumental in forcing Icahn to raise his offer to buy Pep Boys - Manny Moe & Jack (NYSE: PBY) to $18.50 per share in cash, up from the $15 per share Bridgestone Corp (ADR) (OTC: BRDCY) had struck a deal for. Gabelli is reportedly clamoring for a price of $13 for Federal-Mogul.
Icahn Stays Firm On His Offer
However, Icahn is holding back on an upward revision due to some reasons. Federal-Mogul has some of its loans maturing in the first quarter of 2018 and will have to refinance at a higher rate. And a revised offer at this juncture looks precarious.
Icahn does have the history of walking away from deals. In 2012, Icahn gave up his pursuit of Commercial Metals Company (NYSE: CMC), which he courted with a $15 offer. The same year, Icahn also withdrew his $32.50 offer for Oshkosh Corp (NYSE: OSK), both of which are now trading notably higher than what Icahn offered at that point in time.
No-deal May Pressure Federal-Mogul's Near Term
A no-deal would mean a temporary setback to Federal-Mogul fundamentals and stock. This was evident from the 4.7 percent pullback in the shares on Wednesday in reaction to reports suggesting Icahn may give up on his pursuit for the company.
Recently, the company reported third-quarter adjusted earnings per share and revenues that missed estimates, with the company blaming the predicament on currency fluctuations, adverse economic conditions in Brazil and declines in commercial vehicle production. The company is highly leveraged and debt servicing may strain the company's fundamental performance further.
The debt-service coverage ratio, a measure of cash flow available to service current debt obligations and which is mathematically net operating income divided by short-term debt, including current portion of long-term debt, is at an anemic 0.30. This number suggests inadequate cash position to meet current debt obligations.
Will Federal-Mogul's intransigent shareholders-led by Gabelli pay heed to the alarm signals sounded out by the company's fundamentals and warm up to Icahn's offer or whether they will hold out long enough for Icahn to lose interest in the company? The coming days will provide answers.
At last check, shares of the company were up 0.85 percent at $9.54.
View Comments and Join the Discussion!
Posted-In: Carl Icahn Mario Gabelli New York PostNews Offerings Movers Trading Ideas General Best of Benzinga