Corporate Cash Totals $1.7 Trillion And Could Double If New President Closes Loopholes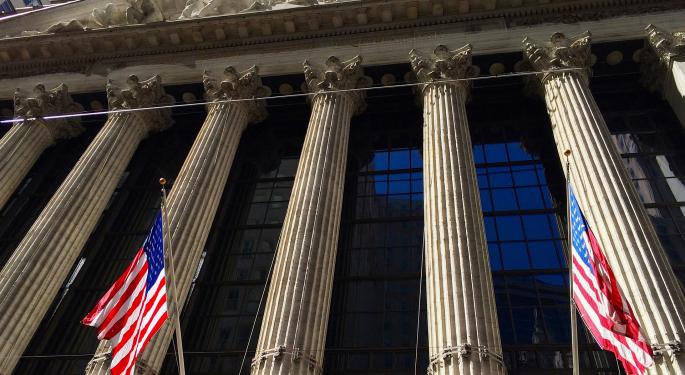 Technology continues to dominate the corporate cash world. The industry holds 49 percent of non-financial corporate cash, up from 31 percent in 2007. Corporate cash levels are expected to increase 5 percent in 2016 to $1.77 trillion; the top five tech companies hold one third of that figure.
Top 5 Corporate Cash Hauls
"The technology sector generated 63 percent of total rated non-financial corporate free cash flow in 2015, up from 37 percent in 2007. We expect the concentration of cash in the technology sector to grind higher over the next year because of the sector's strong cash flow generation," said Moody's analysts Richard Lane and Lenny Ajzenman.
Overseas Cash Storage
Even more significant than the increase of corporate cash levels is the amount of cash stored overseas from American corporations. The figure reaches an estimated $2.4 trillion–$3 trillion.
The next president may have an opportunity to close corporate tax loopholes that have allowed corporations to store their haul in tax havens and corporate friendly countries abroad.
If taxed at the federal tax rate, it would amount to $910 billion in taxes for the United States — a huge windfall. The figure is almost two thirds of all money paid by Americans in personal income tax in 2014, according to Treasury data.
Presidential Candidates' Stances On Repatriation
Democratic candidate Hillary Clinton's campaign has proposed to use the tax revenue from repatriated foreign earnings to invest in domestic infrastructure. Republican candidate Donald Trump took a softer stance and proposed a one-time 10 percent tax on corporate money held abroad, while reducing the tax on future corporate earnings to 15 percent.
Good For Investors?
Repatriation is said to be good for stock investors, because the money generally flows to investors in the form of buybacks and dividends instead of creating jobs or developing new technologies.
The next president will have a opportunity to make a big impact when it comes to corporate cash stored overseas. While this issue has gotten little coverage pre-election, once the new president is in office, it will likely come to the fore throughout the next term.
Posted-In: 2016 presidential election Donald Trump Hillary ClintonPolitics Top Stories Economics Markets General Best of Benzinga
View Comments and Join the Discussion!