The Housing Market is Still Heating Up...For Now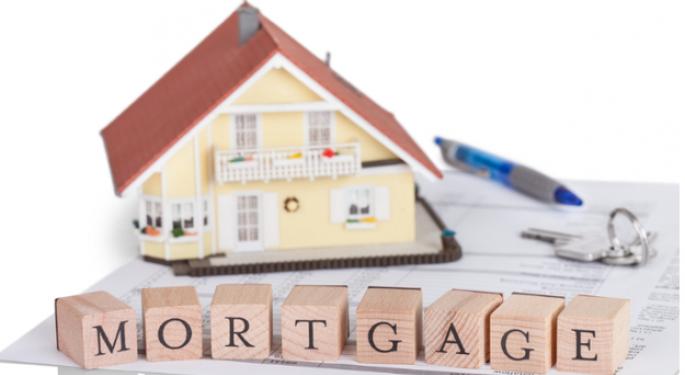 The housing market is still recovering and heating up, and big banks still love jumbo mortgages. According to new data, JPMorgan Chase & Co. (NYSE: JPM) and Bank of America Corp (NYSE: BAC) increased its activity for lending in jumbo mortgages that exceeded $417,000, in 2015. The two banks alone originated $37.1 billion and $23.3 billion respectively. This was an increase of nearly 90% for JPMorgan Chase and 68% for Bank of America, year over year.
Now, the demand for mortgages is also increasing. Mortgage rates are still relatively low, when compared to the housing bubble in the mid- and late- 2000s. The increasing demand makes it attractive for banks to increase lending in the space.
Shadow Banks Increasing Their Presence In The Mortgage Market
Shadow banks are close to taking the lead in the mortgage market, in comparison to commercial banks. This hasn't happened since the global financial crisis of 2007-2009. In 2015, non-bank lenders accounted for nearly 50% of mortgage activity in 2015. There's no reason to believe that non-bank lenders won't continue their growth in the market by the end of 2016.
The mortgage market is estimated to hold approximately $80 trillion in assets in total. According to data from the Home Mortgage Disclosure Act, shadow banks accounted for 55% of mortgage lending in 2006, 45% in 2014 and 48% in 2015.
Although this may seem like trouble and could lead to another housing bubble, banks aren't focused on the loans of the past. Prior to the financial crisis, large banks were giving out NINJA loans, also known as no income, no job mortgage loans. Instead, they're shifting their focus to jumbo mortgages, which are less risky than NINJA loans.
Shift to Jumbo Mortgages is Good for Banks
Most banks who lend for jumbo mortgages hold these loans on their balance sheet. Holding these loans on the books is appealing to banks since they profit from the difference between jumbo loans' interest payments and interest paid out on deposits. These loans are also less risky because they don't carry buyback risk.
Fannie Mae Is Fueling the Mortgage Market
Federal National Mortgage Assctn Fnni Me (OTC: FNMA), a housing-finance company, is giving some of its borrowers' relief on some mortgage penalties. In addition to low mortgage rates, Fannie Mae's move to shield lenders against some penalties should attract more mortgage borrowers.
Fannie Mae's new program will protect mortgage lenders against potential penalties stemming from flawed appraisals, just as long as the appraisals pass the tests of Fannie Mae's automated system. Moreover, Fannie Mae will let lenders electronically verify mortgage borrowers' assets and income.
This will mitigate some of lenders' risks when issuing new mortgage loans. Fannie Mae's new changes should increase the number of mortgage borrowers, thus increasing activity in the mortgage borrowing market.
Watch for What the Fed Says
Mortgage rates could change depending on what the FOMC decides on at its remaining meeting in 2016. The FOMC will be deciding on its monetary policy on December 13-14 2016.
The markets placed over a 90% probability that the FOMC won't raise rates at its November meeting. This is primarily because the FOMC doesn't want to shake the markets right before the Presidential election. However, this has been going on for a while, and it seems as if the Fed is just winging it.
The market is looking for the Fed to raise rates in December, which will slightly affect the mortgage market. Additionally, some Fed officials are looking for three rate hikes between November 2016 and the end on 2017, which could put the flame out in the mortgage market.
Posted-In: marketacrossNews Education Markets General Real Estate Best of Benzinga
View Comments and Join the Discussion!