Want To Invest In Social Momentum? New ETF Paves The Way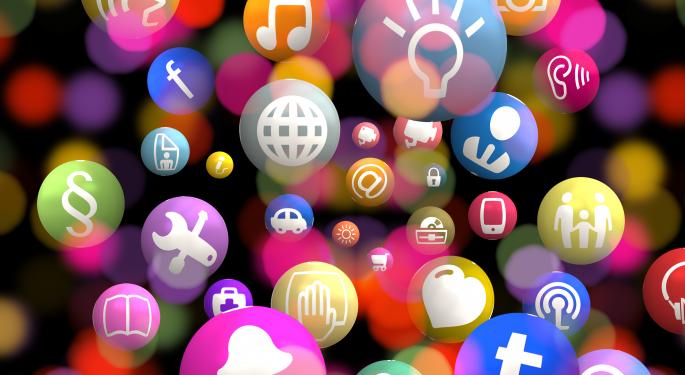 Gauging a stocks sentiment through online and social media insights has been one of the biggest trends in FinTech. Often times, the focus is on how an increase in conversation around a company or product online can foreshadow explosive stock returns.
A well-known example of this is Nintendo Co., Ltd (ADR) (OTC: NTDOY)'s Pokémon Go release in July. The internet exploded in conversation about the new mobile app, and the stock price shortly followed.
When a company has a steady conversation surrounding it, that's a safe bet the stock could soon be in high demand as investors look to capitalize on that buzz.
ETF Allows Investors To Gauge Online Sentiment
Sprott Buzz Social Media Insights ETF (NYSE: BUZ), a recently launched ETF, aims to capture returns after carefully analyzing the web, harvesting social media insights to determine its portfolio of investments.
The fund taps into social momentum and is comprised of 75 of the most talked about stocks on the web. The holdings are adjusted each month and are weighted through algorithm that scours social media and determines an insight score.
How It Works
"The insight score is a gauge of measured sentiment around a stock through all the millions of conversations that are being had about stocks online. So the higher the sentiment, the higher the weighting that stock will receive in the portfolio to a maximum of 3 percent," Jamie Wise, the founder of the Buzz Indexes ETF, told Benzinga.
It is important to note some constraints around the buzz index prevent micro-cap stocks from becoming a holding. Another constraint is the difficulty in determining if sentiment is positive or negative around a stock. The time frame to gauge sentiment is one year to prevent a stock entering the index that has been generating a lot of buzz but for just a short period of time.
The fund is narrowed down to 5,000 of the most talked about U.S. equities, positive or negative. Companies must have a market cap of at least $5 billion to be considered. Since the fund launched in April 2016, it has kept up with the S&P 500's returns.
"Our research has shown that what's really most important is that depth of conversation and the amount of conversations online about an individual stock. So the more it's being talked about, the more confidence we have that the view really will be representative of the stock market," Wise concluded.
Posted-In: Buzz Indexes ETF Jamie Wise social media ETFsNews Specialty ETFs Trading Ideas Interview ETFs Best of Benzinga
View Comments and Join the Discussion!