Trump Or Clinton: Who Would Create More Jobs?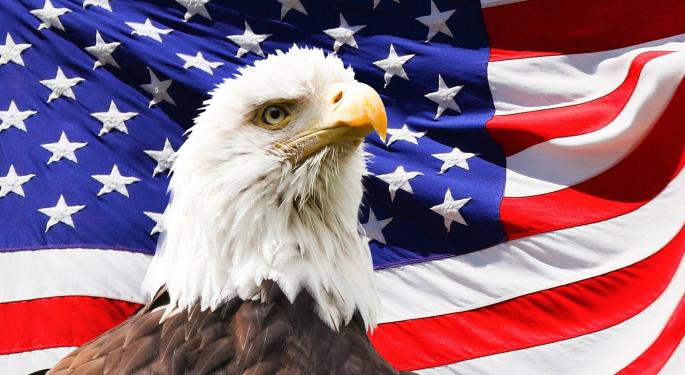 Although Hillary Clinton and Donald Trump are very different presidential candidates with extremely dissimilar policy platforms, they seem to agree on two issues: eliminating drug price gouging and creating new jobs.
And this makes sense. According to a recent Gallup poll 88 percent of Democrats (and Democrat-leaning voters), and 80 percent of Republicans (and Republican-leaners) believe "employment and jobs" are "extremely important" or "very important" topics.
The Options
Clinton has outlined a 100-Days Jobs Plan, which she has described as "the biggest investment in new good-paying jobs since World War II." Moody's Analytics Chief Economist Mark Zandi estimated this strategy would result in the creation of 10.4 million jobs in four years. However, it should be noted that, according to the Congressional Budget Office, the U.S. economy should create about 7.1 million jobs by 2026, assuming it follows the current trajectory.
Trump, for his part, has promised to create 25 million jobs over a 10-year span. However, when Moody's looked into his plan, it arrived at the conclusion that, instead of creating new jobs, the proposal would result in the loss of 3.4 million jobs.
Is Your Job Safe?
As uncertainty regarding the jobs market mounts, Mic decided to "[shake] the the trees of investment projections, economic reviews and policy proposals for each candidate to determine which jobs are most likely to pop during a Clinton administration — and which would boom during a Trump administration."
A Clinton White House
Industries that could thrive under a Clinton victory, as per author Anna Bahney:
Infrastructure: Clinton has said she would allocate $275 billion to infrastructure over five years. Companies that could benefit from this include Aecom (NYSE: ACM), Caterpillar Inc. (NYSE: CAT) and Deere & Company (NYSE: DE).
Solar Energy: The Democratic presidential candidate said she would make a big push to get the United States' solar capacity to 140 gigawatts before the end of 2020. Firms in the business include SolarCity Corp (NASDAQ: SCTY), SunPower Corporation (NASDAQ: SPWR) Vivint Solar Inc (NYSE: VSLR) and First Solar, Inc. (NASDAQ: FSLR).
A Trump White House
Industries that could benefit from a Trump win include:
Private Prisons and Security: Trump's focus on detaining and deporting undocumented workers could certainly help private prisons operator The GEO Group Inc (NYSE: GEO) and Corrections Corp Of America (NYSE: CXW), among other security companies.
Building Materials: If Trump's wall becomes a reality, materials providers would have a party of their own. Among companies to benefit, the following could presumably benefit: (ironically, Mexican) Cemex SAB de CV (ADR) (NYSE: CX), Bahney noted. Others that could get a piece of the pie include Lafarge SA (ADR) (OTC: LFRGY) and Martin Marietta Materials, Inc. (NYSE: MLM)
Oil: Trump has promised to defeat ISIS by taking their oil. He promised he would instead assure American companies like Exxon Mobil Corporation (NYSE: XOM) would exploit the resource in the Middle East.
Disclosure: Javier Hasse holds no interest in any of the securities or entities mentioned above.
Posted-In: 2016 presidential election Donald Trump electionsPolitics Top Stories Economics Media General Best of Benzinga
View Comments and Join the Discussion!