Warren Buffett To Donald Trump: I've Paid Taxes Every Year Since I Was 13 Years Old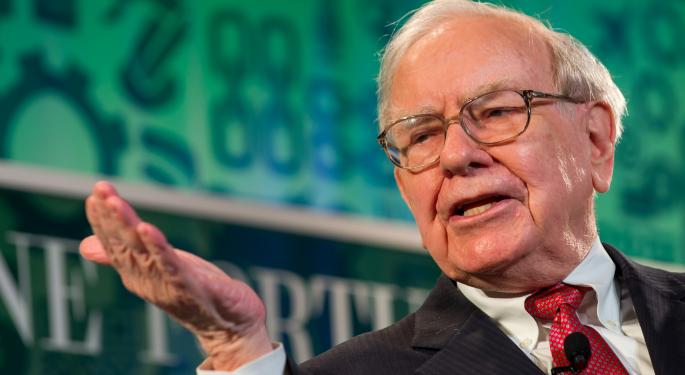 Warren Buffett, a known and vocal Democrat who supports and rallied for Hillary Clinton, responded to Donald Trump regarding his yet to be disclosed tax returns and hundreds of millions of dollars worth of tax write-offs he took advantage of in the 1990s.
Trump acknowledged during the presidential debate on Monday that he avoided paying federal taxes by the use of legal tax methods. He also pointed out that Clinton's supporters and backers, including Buffett and George Soros, took massive tax write-offs.
Trump also claimed to know the tax code better than any other candidate who has ever run for President.
Related Link: How Tax Loss Carryforwards Actually Work For Trump, Businesses And Individuals
The "Oracle of Omaha" said that in 2015, his "adjusted gross income was $11,563,931 and his deductions were $5,477,694, of which allowable charitable contributions were $3,469,179."
He added, "The total charitable contributions he made was $2.858 billion, of which more than $2.85 billion were not taken as deductions and never will be. Tax law properly limits charitable deductions."
As such, Buffett's federal income tax for 2015 was just shy of $1.85 million and returns for prior years are of "a similar nature."
"I have paid federal income tax every year since 1944, when I was 13," Buffett said. "I have copies of all 72 of my returns and none uses a carryforward."
Buffett finally stated that he has been audited himself "multiple times" by the IRS and has no problem in releasing his tax information while the audit process is still ongoing - and Trump should similarly have no legal problem in doing so himself.
Despite Buffett's open letter, he has faced similar scrutiny for dodging his fair share of taxes. Barron's reported in 2015 that Buffett "has backed higher individual tax rates–while ensuring that his vast wealth in Berkshire Hathaway is almost immune."
A Forbes report in 2010 suggested Buffett is "probably paying less than 5 percent" in taxes.
Image credit: Fortune Live Media, Flickr
Posted-In: Donald Trump Donald Trump Taxes Hillary Clinton Warren Buffett TaxesNews Politics General Best of Benzinga
View Comments and Join the Discussion!