Penske Automotive And Wisdom Tree CEOs Make Big Bets On Their Companies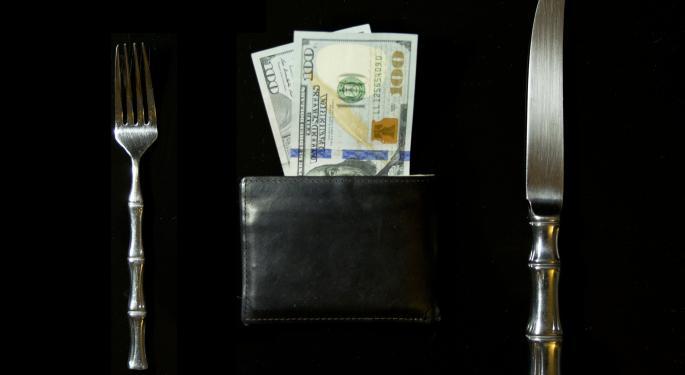 CEOs of an auto dealership operator and an asset manager have made bets on their companies recently.
In fact, one of those chief executives has been on a buying spree this summer.
One company is making a run at its 52-week high, while the other struggles to recover from a 52-week low.
The return of volatility after the summer doldrums, not to mention markets still near all-time highs, did not dissuade the chief executive officers at Penske Automotive Group, Inc. (NYSE: PAG) and WisdomTree Investments, Inc. (NASDAQ: WETF) from adding to their stakes in their own companies recently.
The big difference between these two stocks is that the leading auto dealer operator is taking a run at its 52-week high from nearly a year ago, while the exchange traded fund specialist is struggling to recover from a 52-week low hit back in June.
Conventional wisdom says that insiders and 10 percent owners really only buy shares of a company for one reason -- they believe the stock price will rise and they want to profit from it. Insider buying can be an encouraging signal for potential investors, particularly during volatile periods.
Penske
Chairman and CEO Roger Penske recently scooped up more than 327,000 shares of his eponymous company at between $47.62 and $48.49 per share. That totaled almost $15.75 million. Note that Penske has been on a buying spree, adding more than $74 million in shares in August and more than $18 million in July. His stake was more than 32.5 million shares on last look.
This Michigan-based dealer and distributor of automobiles and trucks was downgraded at Gabelli since its CEO's most recent purchase, and the company now has a market capitalization near $4 billion. It pays a 2.3 percent dividend. Short interest is almost 8 percent of the float. The share price is up around 32 percent in the past 90 days and traded below $49 on Monday. The S&P 500 is around 3 percent higher in that same period.
WisdomTree
Last week, WisdomTree founder and CEO Jonathan Steinberg purchased a total of 100,000 shares of the New York-based asset manager. At $10.23 per share, that cost him more than $1.02 million. Note that he also made a greater than $2 million purchase of shares back in August, and his stake is up to almost 7.5 million shares.
The market cap at WisdomTree is less than $2 billion, and it pays its shareholders a 2.9 percent dividend yield. Its short interest was about 24 percent of the float in the most recently reported period. Shares traded early Monday above $11 apiece, making the buy look well timed. The stock is less than 4 percent higher in the past month, but also still down nearly 40 percent from a year ago.
View Comments and Join the Discussion!
Posted-In: Penske Automotive WisdomTree InvestmentsNews Insider Trades Best of Benzinga