Jeff Bezos Has A Bigger Rocket Than Elon Musk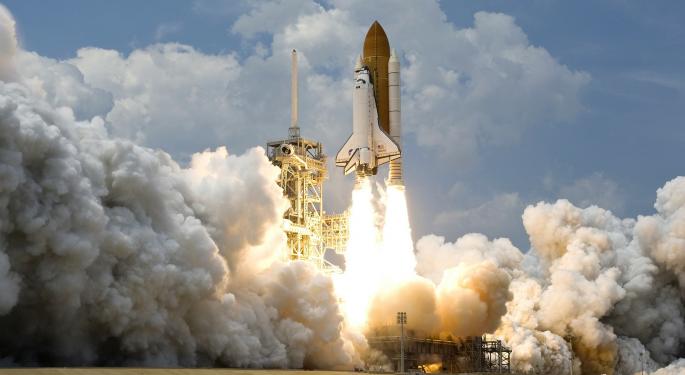 Tesla Motors Inc (NASDAQ: TSLA) and SpaceX CEO Elon Musk has a giant rocket. Amazon.com, Inc. (NASDAQ: AMZN) CEO and Blue Origin founder Jeff Bezos has an even bigger one.
On Monday morning, Bezos tweeted an image of Blue Origin's New Glenn 2-stage and 3-stage rockets, both of which are larger than SpaceX's Falcon rocket models.
Bezos started Blue Origin 16 years ago based on a childhood dream to make commercial space flight affordable. When Musk founded SpaceX two years later, his intention was to facilitate the process of colonizing Mars. Along with others like famed astrophysicist Stephen Hawking, Musk believes the human race has only a limited time left on Earth and must find a way to populate Mars and other planets or risk extinction.
Related Link: Should Tesla Shareholders Be Worried About The SpaceX Explosion?
SpaceX is planning the launch of its Falcon Heavy rocket in early 2017, but the maiden voyage has already been delayed several times. According to SpaceX's website, the Falcon Heavy will be twice as powerful as any other rocket in the world when it eventually gets off the ground.
Earlier this month, a SpaceX Falcon 9 rocket exploded while on the launch pad, destroying its satellite cargo.
Bezos is expecting New Glenn to expand Blue Origin's reach outside of the sub-orbital limitations of its current rocket model, New Sheppard. New Glenn will have a diameter of 23 feet and a height of up to 313 feet.
Posted-In: Blue Origin Elon Musk Jeff Bezos SpaceXNews Tech Best of Benzinga
View Comments and Join the Discussion!