After-Hours Movers: Benzinga Exclusives Shake Stocks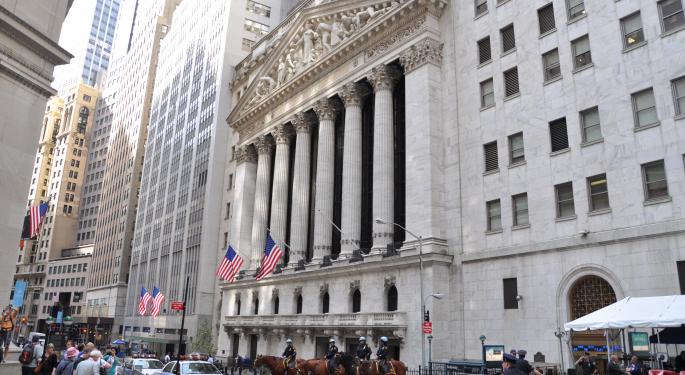 U.S. stocks were mixed on Friday trading, with the S&P 500 and Dow indexes closing down, and the Nasdaq slightly up, as speculation around the timing of an interest rate hike mounted following comments from key Federal Reserve officials.
Shares of Herbalife Ltd. (NYSE: HLF) gained more than 4.1 percent in after-hours trading, after Carl Icahn revealed an additional stake in the stock. Benzinga had exclusively reported an announcement was imminent prior to the news. Seven minutes later, the famed investor disclosed a 2.3 million shares purchase made today, refuting Bill Ackman's earlier claims that he would sell. "I continue to believe in Herbalife," the statement said.
On the other hand, Westar Energy Inc (NYSE: WR) traded slightly down, after the company's Board of Directors today a quarterly dividend of $0.38 per share, payable October 3 to shareholders of record as of September 9.
Also moving on a Benzinga article was St. Jude Medical, Inc. (NYSE: STJ), which tumbled 0.17 percent since the bell rang, on the back of Muddy Waters comments. The research firm said the company missed out on the opportunity to take responsibility for its flawed devices. "This was a missed opportunity for St. Jude to take responsibility for their flawed devices. St. Jude's response shows that it appears to ignore the nature of the vulnerabilities and the attacks that we described in the report. It's statement offers false assurances that the devices are secure and we intend to publicly refute the company's desperate attempt to brush the issue aside once again. At the end of the day, the longer St. Jude fails to take responsibility for these issues, the greater the risk to their users," the letter read.
Finally, there's Amarin Corporation plc (ADR) (NASDAQ: AMRN), which traded down 1.3 percent since the market closed after a subsidiary announced a mandatorily exchange of all of its 3.5 percent May 2014 Exchangeable Senior Notes due 2032 into American Depositary Shares (ADSs) of Amarin. Each ADS represents one ordinary share of Amarin, meaning the company will issue 384.6154 ADSs for each $1,000 principal amount of 2014 Notes.
Disclosure: Javier Hasse holds no interest in any of the securities or entities mentioned above.
View Comments and Join the Discussion!
Posted-In: News Short Sellers Dividends Hedge Funds Exclusives After-Hours Center Movers General Best of Benzinga