Exclusive: Velodyne CFO Talks Driving Autonomy, $150 Million Ford/Baidu Investment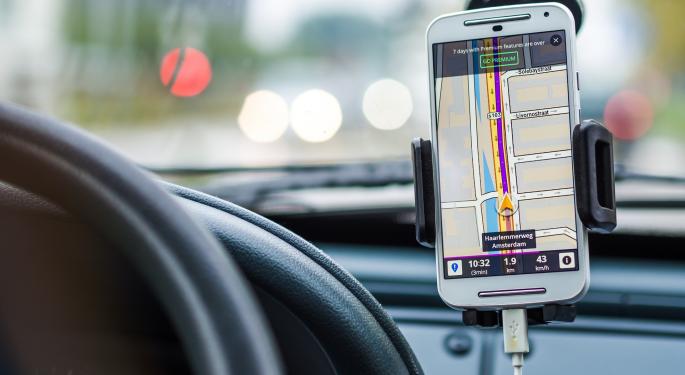 As described by one of Ford Motor Company's (NYSE: F) heads of Global News, Karl Henkel, the company unveiled some "big news" Tuesday.
In addition to outlining the company's roadmap to being fully autonomous by 2021, Ford also announced the completion of a large investment in a player in the light imaging, detection and ranging (or LiDAR) space, Velodyne.
The Benzinga news desk was able to spend a few minutes discussing the $150 million investment from Ford and Baidu Inc (ADR) (NASDAQ: BIDU) and future prospects with Velodyne LiDAR's CFO, Qing Lu.
Increased Production
"The money is going to help us accelerate past the research and development stage and into mass production," Lu said, describing management's plans for the large investment. Lu pointed out Velodyne is currently "producing thousands of units per year." This investment will be helping the company's production move "into the hundreds of thousands of units per year," according to the exec.
As described on Velodyne LiDAR's site, the units Velodyne produces use 3D and real-time sensors to measure distances via the time it takes a short laser pulse to travel from the sense to an object and back. "Combining multiple laser/detector pairs (up to 64) into one sensor and pulsing each at 20kHz allows for measurements of up to 1.3million data points per second," the company's FAQ shows.
Velodyne offers three products -- the HDL-64E, the HDL-32E and the PUCK -- with applications ranging from auto to industrial to agriculture to urban planning.
Fully Autonomous
Speaking to that range of applications, Lu highlighted the fact that the $150 million investment from Ford and Baidu does not limit Velodyne's product by creating exclusivity via either company. Instead, Lu leaned on the lack of exclusivity as a positive for the prospects of other industries besides auto.
Lu sees the auto industry being fully autonomous by "three years at the earliest or five years at the latest."
"A big driver for the autonomous vehicle industry will be ride sharing," Lu responded when asked what will be the next thing to push the budding industry to the next level. "Service companies will need to get out there. There will be a huge incentive for those companies to get their cars out there, running taxis without a driver," Lu said.
View Comments and Join the Discussion!
Posted-In: Qing LuNews Travel Top Stories Exclusives Tech Interview General Best of Benzinga