Michigan Manufacturing Workers Wary Of Hillary Clinton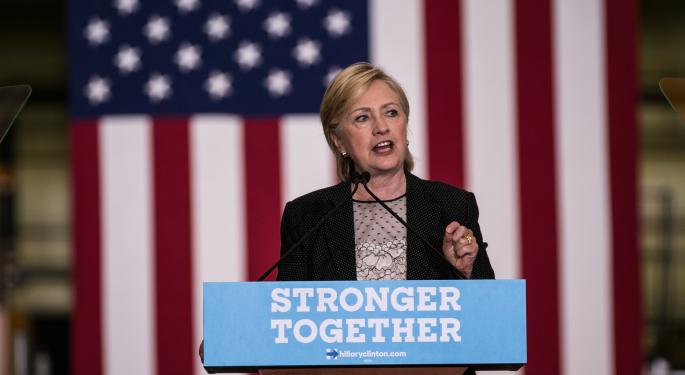 Hillary Clinton held a speech at the Futuramic Plant in Warren, Michigan, on Thursday afternoon. However, some workers of the tool and engineering company aren't very excited at the prospect of the Democratic nominee winning the upcoming election.
Futuramic has benefited in the past from military contracts. Interviews with Futuramic workers showed a strong dislike towards Clinton, especially when it comes to jobs and workers.
Related Link: Everything Donald Trump Has Said About The Economy In His First 100 Days As Nominee
Rex Ochadeous, who's been with Futuramic for 11 years, is more sure of his stance for Trump.
"I like his views, his watchful eyes on possible terrorism into the U.S.. Hillary doesn't have a worry about it and America should worry about that," he said.
Worst-Case Scenario
The worry for Futuramic employees and other manufacturing workers alike is palpable as we approach the upcoming election. For some, the worst-case scenario may be in the cards.
Michigan Senator Gary Peters responded by offering some words of assurance towards workers against Clinton, saying "Hillary Clinton is about innovation. She is about manufacturing, and that's what Futuramic is. Hillary understands that in order to have a strong country you have to have a strong manufacturing sector and you constantly have to innovate."
For her part, Clinton stressed the need to get the most out of our private sector.
"We invent the technology. We should make it and use it and export it," she said. "A big part of our plan will be unleashing the power of the private sector to create more jobs and higher pay."
Posted-In: Futuramic Hillary ClintonNews Politics Exclusives Interview General Best of Benzinga
View Comments and Join the Discussion!