5 Questions With A Trader Who Wants You To See His Book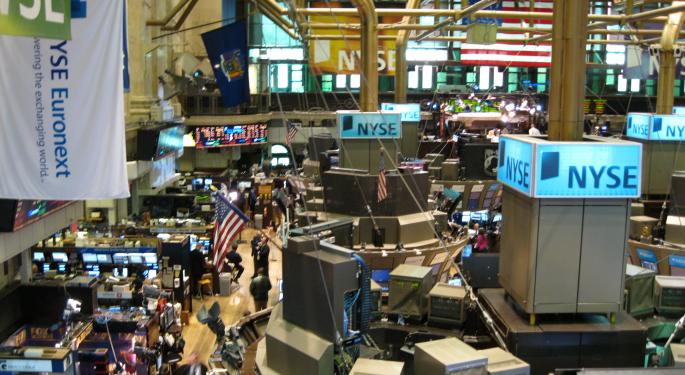 SharePlanner.com is a resource and community that offers trading ideas for both daytraders and investors to. I recently had the chance to chat with its founder Ryan Mallory about why he started SharePlanner, and what he wants his readers to learn.
Dylan Wittenberg: First off, you interned in the U.S. Senate in college correct? Was there anything you learned in politics that has carried over and helped you in terms of trading and investing?
Mallory: You realize how difficult it is for really anything substantial to come out of Congress that is going to dramatically affect the markets. It's not so much what the President says or what Congress does as much as what's going to happen in the Federal Reserve. Now that's at the macro level, but on a micro level Congress and the President can do a lot of things that do affect individual stocks. You see on a micro level they can affect things, whether it be the FDA or through social legislation, and on the macro level it is really hard for them to shake up the markets. The only time I ever saw anything close to it was when Hillary Clinton made a tweet about the biotech industry, and that sent the NASDAQ dropping hard as a result of biotech stocks falling off.
Wittenberg: Tell me about your company, SharePlanner.
Mallory: I started SharePlanner back in about 2007, and a lot of it was to just provide traders with some place that provided real time analysis from a trader who actually trades what he talks about and to provide a transparent perspective on what the day-to-day trading activities of a full time trader looks like. That is the goal that I hope to achieve through services like SharePlanner Splash Zone, where traders can meet with me each day.
I rarely take a day off, so they're able to trade with me each and every day in the markets, and see the stocks I've traded, the stop losses, target prices, the rationale I use for every trade, and, from a confidence standpoint, provide a lot of articles, my watchlists, trade setups, views on different indices or indicators with the volatility index, some of my personal indicators. So it's a combination of premium services where it actually feels like a one-on-one environment, and then there's plenty of trading ideas and content to really boost your trading experience as a whole.
Wittenberg: What are your future goals and plans for SharePlanner?
Mallory: I want to create an experience for traders where you can begin as a trader and you can learn the total basics of what it takes to be a successful trader, and where you're still learning as an experienced trader as well, and to fill all the tools and opportunities out there for traders to be able to capitalize on that.
Wittenberg: What is the biggest mistake you have seen traders and investors make?
Mallory: I think one of the biggest mistakes is the belief that the market will forgive their mistakes. Let's say they have a stop loss of two percent and the stop loss keeps going through, they will all of a sudden either remove the hard stop or just not close up the position at all and sometimes try to settle down and think that if they can just come back half way then it'll break even.
So a lot of people will make that mistake of not being disciplined. And if you don't recognize when you've placed a bad trade, then you're never going to really be able to profit monetarily from your good trades because you're gonna be always trying to make up for the bad trades that work against you.
Wittenberg: What is the best advice you can give traders and investors that are currently active in the markets?
Mallory: On of them is to recognize the inherent risk that goes into trading. It's not like a lottery pick and you can get a hot stock that can ride you too a private island somewhere. It's about managing each and every trade and making sure that with the process that you have, you don't let them go to waste.
Inside of all that there are emotions and the fear and the greed. You can't discount the fact that there are emotions in trading. What you have to do is realize that those emotions are going to lead you down a path that isn't possible.
To hear more of Mallory's advice, tune in to Benzinga's PreMarket Prep Friday 9:00 a.m. EST.
Posted-In: Education Markets Interview General Best of Benzinga
View Comments and Join the Discussion!