Ford's July Auto Sales Down 3% Amid Decline In F-Series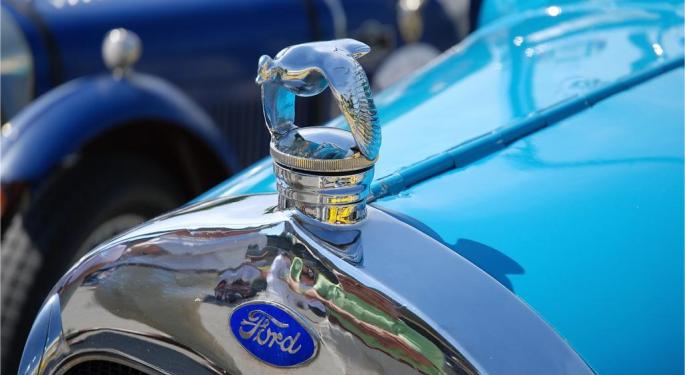 Ford Motor Company (NYSE: F) has reported its July numbers indicating a drop of 3 percent on a year-over-year basis. Its overall sales in the United States were 216,479.
Other automakers will follow suit in reporting July sales report throughout the day.
For Ford, van sales reached its best after 1978 by selling 20,236 vehicles fueled mainly by Transit with a 41 percent gain. While F-Series pickups recorded a one percent drop with 65,657 units, total truck sales, including pickups and vans, advanced 5 percent with 87,104 units.
The second biggest American automaker said its fleet sales grew 6 percent to 55,321 vehicles. However, retail sales dipped 6 percent to 161,158 vehicles sold in July.
VP for Marketing, sales and service in the United States, Mark LaNeve, commented, "Trucks and vans continue to be market strengths for Ford. Van customers rewarded us with another strong year-over-year gain, and F-Series had its best retail sales this year."
Despite witnessing a overall drop, Ford's overall transaction pricing increased to $1,600 in July versus a year ago. The company claimed it was more than double the industry average fueled by the continued higher mix shift to trucks and SUVs.
Following the news, the stock traded $0.35 or 2.77 percent down at $12.12. The stock also trades below the consensus price target of $13.67.
Posted-In: News Retail Sales
View Comments and Join the Discussion!