BZ's Top Picks: Amazon's Worth, Gigafactory Hype And Savvy Rio Drug Dealers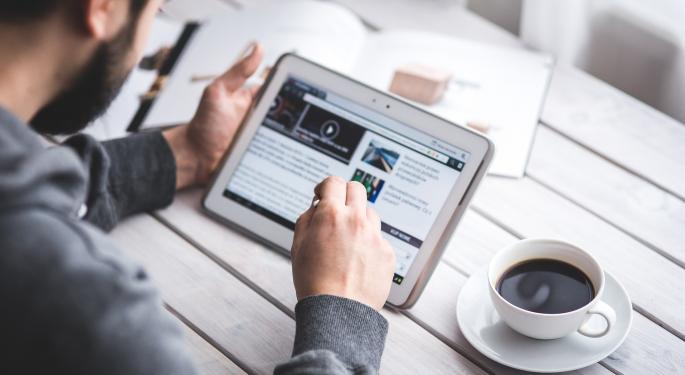 Did you miss anything on Benzinga this week? Don't worry!
Here are some of the news desk's favorite stories from the past five days.
Facebook Inc (NASDAQ: FB) reported another earnings beat. The social media giant has missed estimates just once since IPOing in 2012.
Citigroup produced two amazing charts showing Investment Grade and High Yield Corp Debt leverage has surpassed 2008 highs, which contradicts claims that the system has deleveraged since 2008.
Another earnings season has come and gone for General Motors Company (NYSE: GM) and Ford Motor Company (NYSE: F), and shareholders are once again disappointed with the market's reaction. Does the street simply hate these automakers?
Are you a millennial? Need to get out of you parent's house? Here are five tips for buying your first home.
There has been a lot of unfortunate news out Rio this summer. The latest shows some savvy Rio entrepreneurs taking advantage of the 2016 Summer Olympics.
After a difficult month of June, investors in Mitek Systems, Inc. (NASDAQ: MITK) were looking for relief. They may have found some.
Tesla Motors Inc (NASDAQ: TSLA) officially inaugurated its Gigafactory on Wednesday, even though less than 15 percent of the much-discussed $5 billion project is completed. Here's a look at a few other industry-changing openings.
Every Detroiter knows certain struggles. Part of the city's indomitable spirit, however, is how Detroiters turn those struggles into forces for positive change. Stevie Soul's story is a classic example of that spirit. He's struggled against a condition of his birth, but turned his adversity into a medium to teach those around him the power of art.
Amazon.com, Inc. (NASDAQ: AMZN)'s market cap is greater than Wal-Mart, Target and Costco combined, despite those companies having 6x Amazon's $107 billion sales in 2015.
Wilbur Ross is best known for restructuring failed companies within steel, coal, telecommunication and other sectors. In an op-ed published on CNBC, Ross and Peter Navarro, a professor of economics and public policy at the Paul Merage School of Business, threw their support behind Republican presidential nominee Donald Trump.
If Donald Trump wins the U.S. presidency, many will take a closer look at moving to Canada. If Hillary Clinton wins the presidency, many will also look into moving to Canada. The problem is that it's extremely difficult and expensive for most and simply unfeasible for others.
Here's an interesting fact courtesy of Ryan Detrick of LPL Financial: The S&P 500 index hasn't gained or lost more than 0.5 percent in a single day for nine straight sessions.
Posted-In: News Education Movers & Shakers Politics Opinion Top Stories Trading Ideas General Best of Benzinga
View Comments and Join the Discussion!