Shorts Still Like This ETF's Holdings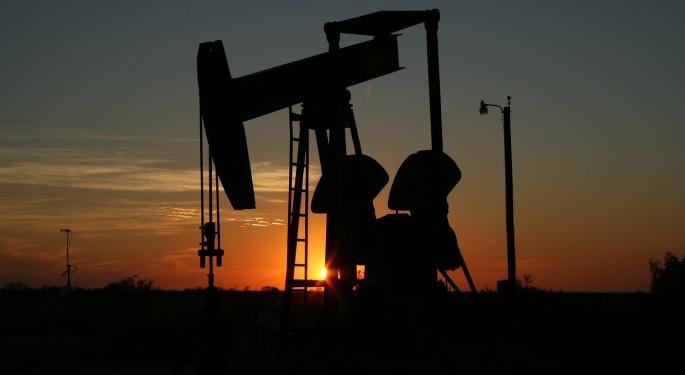 The energy sector is the second-best group on a year-to-date basis, trailing only utilities. However, there have been pockets of weakness in the energy patch, namely refiners. That is highlighted by a year-to-date loss of nearly 7 percent for the VanEck Vectors Oil Refiners ETF (NYSE: CRAK).
For a good part of the energy sector's downturn, refiners were widely heralded as the sector's lone bright spot. As major integrated oil names, exploration and production equities and oil services stocks plunged, refiners looked good by comparison.
With crack spreads — a refiner's profit from turning crude into a finished, usable product — coming under pressure, CRAK and its constituents are finally being pinched more so than some other energy industries.
In a trend that was spotted earlier this year, short sellers continue attacking some of CRAK's holdings. CRAK holds 26 stocks and is the first and only dedicated refiners ETF.
"These companies have seen their average short interest surge by a quarter since the start of the year and had more than 2.3% of their shares shorted at the end of last month, the highest level in over two years. All this runs against that seen in the rest of the energy sector which has seen shorts cover a firth of their positions year to date (ytd)," said Markit in a recent note.
Although CRAK is a global ETF with U.S. companies commanding just 34.3 percent of the fund's weight, it's U.S. refiners that eager short sellers are targeting.
"US refiners have driven this surge in shorting activity as US traded Western Refining Inc. (NYSE: WNR), Hollyfrontier Corp. (NYSE: HFC) and Pdf Energy make up three of the four firms that have seen their short interest increase by more than 3% of shares outstanding since the start of the year. These three firms now make up the entirety of the CRAK constituents that see more than 7% of shares shorted," notes Markit.
Hollyfrontier and Western Refining combine for about 5.4 percent of CRAK's weight. Short interest in Hollyfrontier has surged more than sevenfold this year.
"This surge of shoring activity has occurred in the wake of some fairly severe underperformance for the sector as the CRAK ETF, which was a winning energy bet at the start of the year, has given up all of the relative outperformance," adds Markit.
CRAK's largest U.S. holding is a 7.7 percent allocation to Phillips 66 (NYSE: PSX).
Posted-In: News Sector ETFs Short Ideas Commodities Top Stories Markets Trading Ideas ETFs Best of Benzinga
View Comments and Join the Discussion!