Rio Drug Dealers Brand Cocaine Bags With Olympics Logo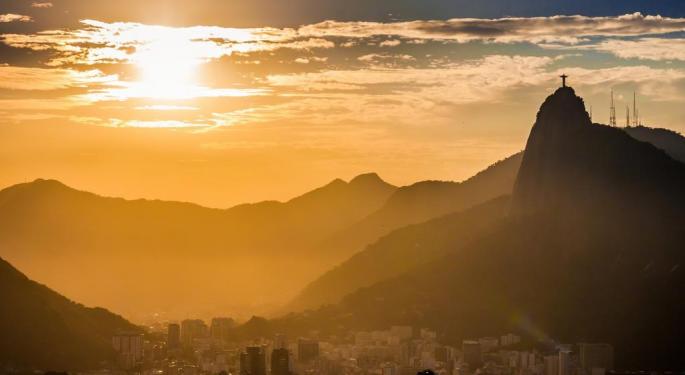 There has been a lot of unfortunate news out Rio these past couple months. The latest shows some savvy Rio entrepreneurs taking advantage of the 2016 Summer Olympics.
Author Alex Cuadros pointed out how Rio cocaine dealers are now using the Olympic logo on their dime bags. However, the label does include the warning "don't use near children."
Related Link: The Rio Olympics Are Off To A Disastrous Start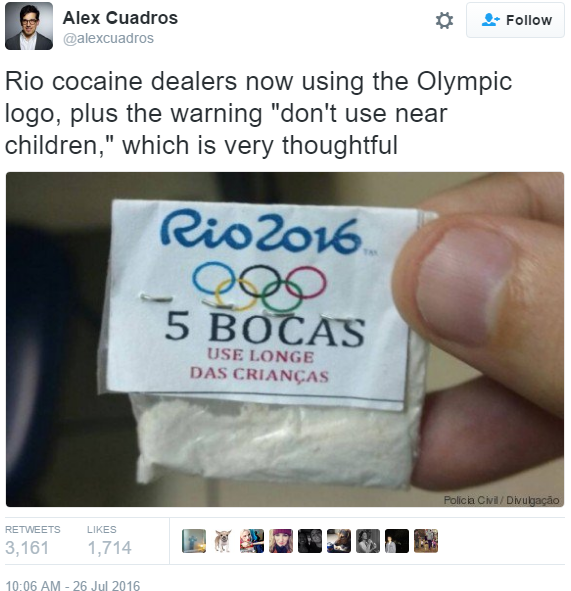 A few weeks ago, a human foot washed up on Copacabana beach, just yards from where volleyball players will compete in the Games. Several other embarrassing events of late include:
The Olympic torch nearly put out by a bucket of water thrown by a 27 year old on a dare from his friends.
A jaguar called Juma that was being exhibited with the Olympic torch broke free from her handlers and was shot.
Untreated sewage in the water has been blamed for outbreaks of disease in the athletes.
The government is broke and may not be capable of paying its share of the costs for holding the games.
View Comments and Join the Discussion!
Posted-In: RIO Rio OlympicsNews Sports Events General Best of Benzinga