iPhone SE's Launch Could Usher In 16% Of U.S. iPhone Market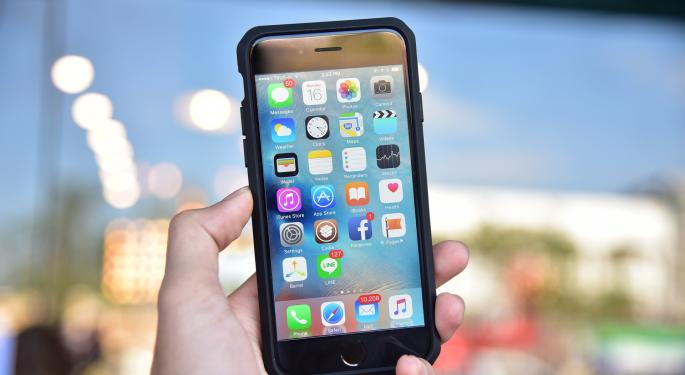 Apple Inc. (NASDAQ: AAPL)'s latest phone, the iPhone SE, is estimated to control 16 percent of the U.S. iPhone market in its launch quarter, according to a recent piece by MacRumors.
The SE model looks similar to the iPhone 5S, intended to be a more affordable model with a smaller 4-inch screen.
Related Link: Technical Alert: Apple Attempting To Reclaim $100 Level
The iPhone SE is intended to "flush out" older phone models by allowing consumers to upgrade at a lower price point than the 6S cost. According to a report by UBS, "26 percent of iPhone buyers in the quarter moved up from an iPhone 4s, up from 16 percent in the previous quarter."
While the SE is cannibalizing previous iPhone models, the launch was intended to capture the lower end of the smartphone market — consumers who want to upgrade but don't necessarily want the top of the line models. Apple continues to ramp up production for SE model due to "very strong" demand.
Did you like this article? Could it have been improved? Please email feedback@benzinga.com with the story link to let us know!
View Comments and Join the Discussion!