Utah Sees First Zika-Related Death In Continental U.S.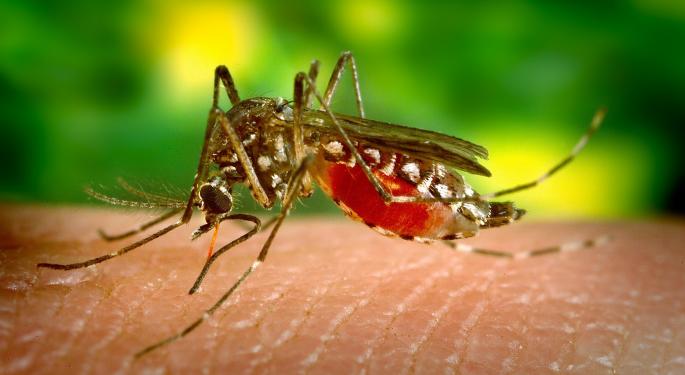 The first Zika-virus related death within the Continenal U.S. was confirmed over the weekend. According to NBC News, officials in Salt Lake said a patient contracted the Zika virus which ultimately led to her demise at the end of June.
Health officials suspect there are thousands of people that have returned to the U.S. from affected countries and may have carried the virus back with them.
"This person had an underlying medical condition and tested positive for Zika," NBC News quoted Dr. Dagmar Vitek of the Salt Lake County Health Department told a news conference.
Dr. Vitek did however add that while the Zika virus "contributed" to the patient's death, it's not certain "if it was the sole cause (of death)." The Centers for Disease Control and Prevention (CDC) also added that it is not clear what role the virus played in the patient's death since the worst case scenario for the disease is typically a rash and fever.
News of the death has prompted investors to once again buy stock in companies that are active in fighting the virus despite recent reports that the U.S. Congress has been slow to act on a Zika spending bill.
Congressional Republications proposed a $1.1 billion funding package for the Zika virus in late June that was blocked by Congressional Democrats.
Shares of Inovia Pharmaceuticals Inc (NASDAQ: INO) and Cerus Corporation (NASDAQ: CERS) were trading higher by more than 2 percent and 1 percent, respectively.
View Comments and Join the Discussion!
Posted-In: CDC Center For Disease Control And Prevention Dr Dagmar Vitek ZikaNews Health Care Media General