Has Invesco's Hedge Against The Pound Kept It Protected From Brexit?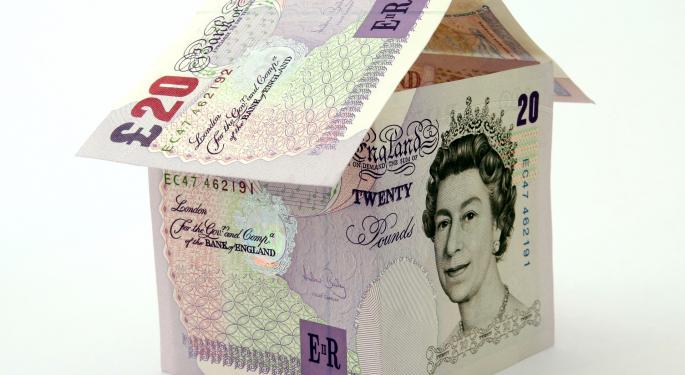 Shares of Invesco Ltd. (NYSE: IVZ) have been hit by the Brexit vote due to its exposure to the country. But, the investment management firm's strategy to hedge against falling pound helped it to avoid more losses.
On June 23, Britons voted to leave the EU, triggering a sell-off in the pound and most securities with ties to the U.K. The next day, Invesco shares tumbled 13 percent. By Monday, they dropped nearly 22 percent.
A Wall Street Journal report said, "Invesco CFO Loren Starr bought a series of put options on the pound aimed at insulating the firm's earnings from the currency's declining value against the U.S. dollar. Those options, once a slight drag on Invesco's earnings, have surged in value since the Brexit referendum."
"As the pound trades at $1.2952, those hedges are now worth more than $20 million," the Journal reported, paraphrasing Starr. "The options offset currency losses the firm would have incurred as it converts pounds it earned in the U.K. into dollars."
Related Link: Theresa May Now Unopposed In Race To Become Next U.K. Prime Minister
In 2015, Invesco generated approximately 21 percent and 14 percent of its net revenue in the U.K. and continental Europe, respectively. Last month, Invesco said it hedged 75 percent of its GBP-based operating income for each quarter through March 31, 2017.
The Hedge
This hedge is in the form of put option contracts set at a strike level of $1.4355 based on the average daily foreign exchange rate for the applicable time period. The gains derived from these hedges would help offset the impact on earnings per share resulting from a decline in the GBP.
The Journal noted, "Starr's insurance policy is unusual in the business as asset managers have traditionally eschewed hedging against fluctuations in currencies, interest rates and other factors, arguing that market swings balance out over time."
"It was not done lightly," Starr said in an interview, noting his struggle to win Invesco board's approval. "It's our general corporate policy not to hedge, and not to use derivatives."
According to the Journal, "The hedge represents a small cushion. Invesco posted net income of $986.1 million in 2015."
"Buying the same protection is now much more expensive, he said, adding that the firm may put in place further hedges if the pound gains more ground. Invesco stands to make more from the contracts if the pound sinks further."
The Journal concluded, "'Right now we're feeling like we've got a good long year worth of protection and we're going to enjoy it,' he said," quoting Starr.
At time of writing, shares of Invesco were up 1.87 percent to $26.11.
Did you like this article? Could it have been improved? Please email feedback@benzinga.com to let us know!
View Comments and Join the Discussion!
Posted-In: Brexit british pound British sterling Loren StarrEurozone Forex Markets Media Best of Benzinga