How The Netflix-Comcast Deal Could Spark A New Net Neutrality Debate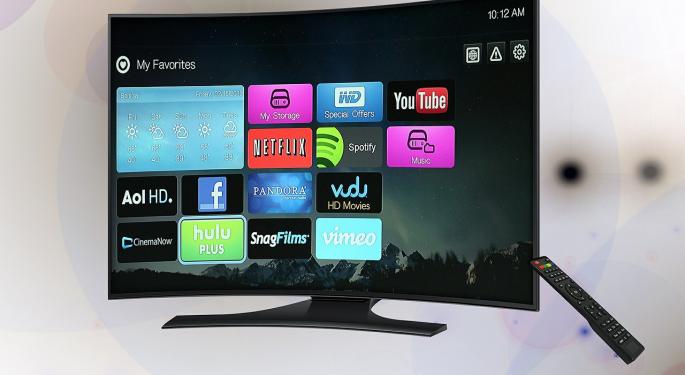 The recent deal between Comcast Corporation (NASDAQ: CMCSA) and Netflix, Inc. (NASDAQ: NFLX) could trigger a fresh debate on net neutrality, the idea that Internet service providers should treat all Internet traffic equally.
A report on Wired.com stated that Comcast's X1 interactive television box will offer Netflix, bypassing the need for a smart TV or third-party device like a Roku or Chromecast.
Making Netflix part of its television service would be great for Comcast' TV customers, "but such an arrangement would raise net neutrality questions, since it could put Comcast in the position of choosing sides in the streaming video market," Wired.com explained.
Related Link: Net Neutrality Could Mean Lost Calls For Telecom ETFs
Although Netflix supports net neutrality, it will not suffer as much as smaller rivals because Netflix has a brand name with a huge subscriber base. As such, Netflix could "negotiate mutually beneficial agreements with major cable television and Internet providers."
The report added, "Others won't have those advantages, and could struggle to find footing if they can't get their own spot on Comcast's platform."
The report noted the Federal Communications Commission's Open Internet Order last year that bars Internet service providers from playing favorites. But, Wired.com said, "[N]othing stops Comcast and others from adopting data limits and charging you when you exceed them. Nor does anything stop it from exempting some data from that limit, a called zero rating."
The interesting aspect is X1's interactive TV service doesn't actually qualify as an Internet service under FCC rules; it is categorized as IP-cable service, a service "explicitly exempt from the Open Internet Order."
Wired.com went on to say, "Even if Netflix on X1 would require Internet access and count toward a user's data plan, its placement on the platform still could harm smaller competitors. A privileged position on Comcast's set-top boxes makes Netflix easy to watch, while streaming startups would have to convince people to use third-party hardware."
"Comcast is opening X1 up to competitors, after all. But in reality, it signals that the set-top-box is the next front in the struggle for net neutrality."
At the time of writing, shares of Comcast were up 0.81 percent on the day to $66.80 and Netflix rose 1.83 percent to $96.84.
Posted-In: Chromecast RokuTech Media Best of Benzinga
View Comments and Join the Discussion!