Dig Deeper With ESG ETFs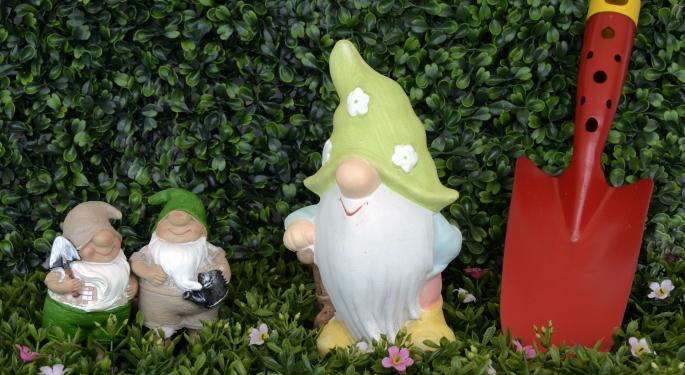 Environmental, social and governance (ESG) investing is increasingly popular, and exchange-traded funds know as much. Over the past year, a spate of new ESG ETFs has come to market, but there are some seasoned products to consider as well.
The ESG Factor
The older group of ESG ETFs includes the $533.8 million iShares MSCI KLD 400 Social Idx Fd (ETF) (NYSE: DSI) and the $385.2 million iShares MSCI USA ESG Select Scl Indx Fnd (NYSE: KLD). The iShares MSCI USA ESG Select ETF is over 11 years old, while DSI turns 10 in November.
DSI tracks the MSCI KLD 400 Social Index and the ETF is intended to give "access to a broad range of stocks that have been screened for positive environmental, social, and governance characteristics," according to iShares.
Related Link: How ESG Investing Is Reshaping The Business World
KLD follows the MSCI USA ESG Select Index and the ETF gives investors exposure to large-, mid- and small-cap stocks that have been screened an ESG basis. The slight differences between KLD and DSI underscore the point that investors need to do some homework before jumping into the world of ESG ETFs.
DSI "has greater exposure to consumer defensive, telecom, and energy stocks than the Vanguard FTSE Social Index, and considerably less exposure to the financial services and healthcare sectors [...] This is because the MSCI KLD 400 Social Index, which DSI tracks, applies more positive ESG screens and uses a sector-relative ESG rating system. In contrast, FTSE applies the same requirements across all sectors. As a result, only about half of Vanguard FTSE Social Index's portfolio is represented in the MSCI KLD Index. Like the Vanguard fund, the MSCI index weights its holdings by market capitalization, but it explicitly limits its sector tilts to within 25 percent of the corresponding figures in the MSCI USA IMI," according to a recent Morningstar note.
Standard fare for an ESG ETF is avoiding what we'll call here "AGG" stocks because the investing world needs another acronym. AGG for alcohol, gambling and guns. For the purposes of the acronym, tobacco is included with alcohol. Avoiding those industry groups implies ESG ETFs can be underweight consumer stocks.
Looking Closer At DSI
DSI actually allocates about a quarter of its weight to consumer staples and discretionary names. However, some of the ETF's components raise questions about the liberal view of ESG some index providers take on.
DSI holding include Google parent Alphabet Inc (NASDAQ: GOOG) (NASDAQ: GOOGL), The Coca-Cola Co (NYSE: KO), McDonald's Corporation (NYSE: MCD) and Nike Inc (NYSE: NKE).
In other words, this allegedly ESG ETF holds shares in companies that collect personal data on users without permission while also without permission posts maps of where everyone lives. Thanks, Google! Look at where the bulk of Nike products are made and it is not a stretch to say they are made by someone making $2 a day, if that. And Coca-Cola and McDonald's, among other comparable companies, are not exactly contributing to a healthier planet.
KLD, Under The 'Scope
KLD allocates about 22 percent of its combined weight to consumer staples and discretionary names, but that ETF's top holding is Apple Inc. (NASDAQ: AAPL). Regardless of the personal politics of many Apple executives and the company's most avid customers, the iPad maker is a stretch as an ESG company.
Between the human rights issues at factories in China and the negative environmental impact of mining rare earths metals for use in smart phone in tablets, Apple misses on the E and S in ESG.
What really matters are returns. Over the past decade, DSI has slightly lagged the S&P 500 while the benchmark U.S. equity index has thumped KLD by nearly 900 basis points.
Posted-In: Environmental Social and Governance ETFs ESG ETFsBroad U.S. Equity ETFs Short Ideas Specialty ETFs Top Stories Trading Ideas ETFs Best of Benzinga
View Comments and Join the Discussion!