AccuShares Introduces New Spins On Oil ETFs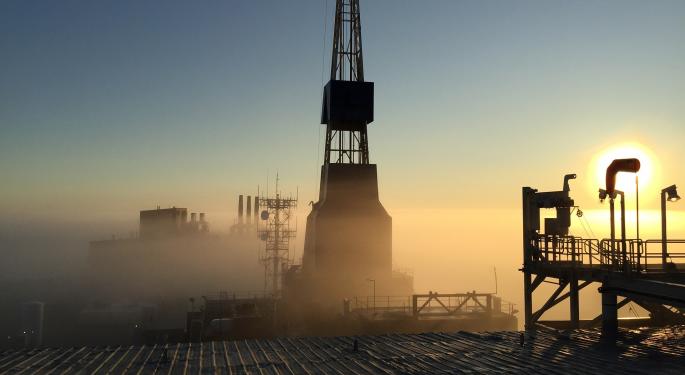 Oil prices are rebounding this year, prompting investors to revisit some previously favored oil-related exchange-traded products. Some ETF issuers see room for improvement in the oil ETF market, and that is what AccuShares is looking to deliver with Tuesday's launch of two new oil ETFs.
The AccuShares S&P GSCI Crude Oil Excess Return Up Shares (NYSE: OILU) and the AccuShares S&P GSCI Crude Oil Excess Return Down Shares (NYSE: OILD) are the new AccuShares products and the duo seeks to "address known shortcomings with existing exchange-traded products in the oil market," according to a statement issued by AccuShares.
There are now more than 1,900 exchange-traded products trading in the United States, and this year's pace of new product launches is brisk, indicating the number of ETFs will continue growing. That also new products face stiff competition from their entrenched rivals.
Related Link: How One Russian Oil Tycoon Has Added $3.5 Billion To His Net Worth During The Oil Market Collapse
New ETFs Set Apart
However, the new AccuShares oil ETFs have some advantages. Notably, OILU and OILD only charge 0.29 percent per year, or $29 per $10,000 invested, giving the new products the lowest expense ratios of any unleveraged oil ETP on the market today, according to AccuShares.
Additionally, OILU and OILD do not deliver pesky K-1 forms to investors at tax time as competing oil products do.
"Due to AccuShares paired share design, the fund only holds cash and cash equivalents so there is no need to enter into derivative transactions in order to gain crude oil futures price exposure," added AccuShares.
"OILU and OILD are designed to track changes in the S&P GSCI Crude Oil Index Excess Return on a monthly basis. The funds are intended for investors who want a cost-effective, targeted, and transparent exposure to the price of light, sweet, West Texas Intermediate (WTI) crude oil as represented by the index. Investors may choose Up or Down shares based on their individual opinion of the future direction of the underlying index," according to the issuer.
From a performance standpoint, OILU's debut could be well-timed as oil is, historically, one of the best-performing commodities during the third quarter.
View Comments and Join the Discussion!
Posted-In: News Specialty ETFs New ETFs Commodities Top Stories Markets Trading Ideas ETFs Best of Benzinga