This Theory May Subtly Suggest Brexit Won't Happen After All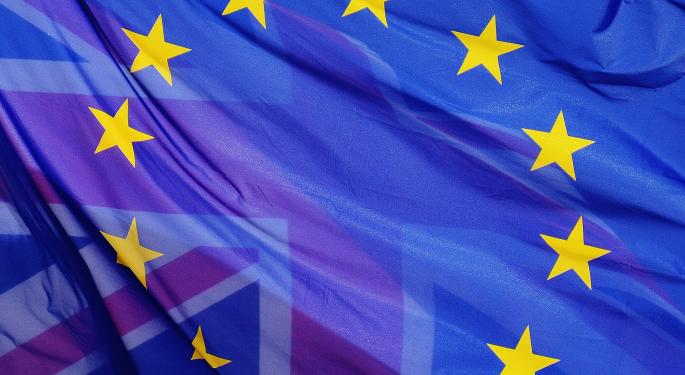 Brexit is a done deal and the United Kingdom will soon officially leave the European Union for good.
Technically, nothing about the above statement is true, as the Brexit vote is not legally binding and the British Parliament has no legal obligation to commit itself to separate from the European Union.
The first of many steps to separating from the European Union is the Prime Minister invoking Article 50, which states, "A Member State which decides to withdraw shall notify the European Council of its intention."
No one notified the European Council. The country's Prime Minister David Cameron said during the campaign trail that he would invoke Article 50 immediately after the voting result. Instead, he resigned from his post, leaving the difficult task up to his successor.
Related Link: Jim Cramer On Brexit: Dumbest Financial Mistake Ever
A comment from a Guardian reader presented an interesting theory that has been making its rounds across the Internet.
According to the individual, Cameron's resignation effectively destroyed the political careers of his successor, whether it be the former mayor of London Boris Johnson or Michael Gove, a prominent and high ranking Member of Parliament.
Johnson, Gove or whoever is named Prime Minister will now have to deal with the "enormity" of the Brexit outcome, including "the markets, Sterling, Scotland, the Irish border, the Gibraltar border, the frontier at Calais, the need to continue compliance with all EU regulations for a free market, re-issuing passports, Brits abroad, EU citizens in Britain, the mountain of legislation to be torn up and rewritten."
The user further hypothetically asked, "Will you, if elected as party leader, trigger the notice under Article 50?"
"The Brexit leaders now have a result that they cannot use," the theory continued. "For them, leadership of the Tory party has become a poison chalice."
Brexit At Risk
Johnson immediately said following the voting result that the need to immediately invoke Article 50 is not necessary. According to the theory, by stating not right away he really means "never."
Meanwhile, Gove kept on repeating the need to begin "informal negotiations." But why "informal" and not formal and official discussions?
"They both know what a formal demarche would mean: an irreversible step that neither of them is prepared to take," the theory also suggested.
Bottom line, the theory concluded, "All that remains is for someone to have the guts to stand up and say that Brexit is unachievable in reality without an enormous amount of pain and destruction, that cannot be borne. And David Cameron has put the onus of making that statement on the heads of the people who led the Brexit campaign."
View Comments and Join the Discussion!
Posted-In: News Politics Events Global Top Stories Economics Media General Best of Benzinga