Brexit To Claim More Victims: The Winners Of Wimbledon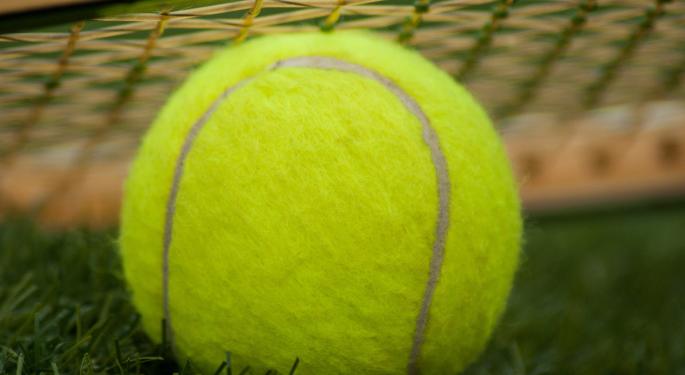 The implications of Britain's historic decision to leave the European Union last week with its Brexit last week continues to dominate headlines.
The British Pound has experienced a rapid decline in value -- a nearly 12 percent drop from the GBP's high on June 24. The pound reached its lowest point in over 30 years.
One group that stands to feel the effects of the devalued sterling? Tennis professionals, according to CNN Money.
As England gears up for the start of Wimbledon today, participants in the countries flagship tennis tournament will certainly feel the effects when they take home a payday in the event.
Related Link: LeBron James Did Something No Other Player Has Ever Done
Despite a 5 percent jump in the overall purse of from 2015, this year's tournament is likely to be worth millions less than last year's due to the decline in the British pound's value.
Set in April, the total purse at Wimbledon 2016 is 28.1 million pounds.
The purse at Wimbledon in 2015 was set at 26.75 million pounds, making the total payout in the tournament worth $41.5 Million in American dollars.
Where the British pound currently stands, the total purse will be worth approximately $37.1 million.
Wimbledon runs from June 27 to July 10.
View Comments and Join the Discussion!
Posted-In: Brexit WimbledonForex Sports Markets General Best of Benzinga