Merrill Lynch Agrees To $415 Million Settlement With SEC Over Misuse Of Customer Cash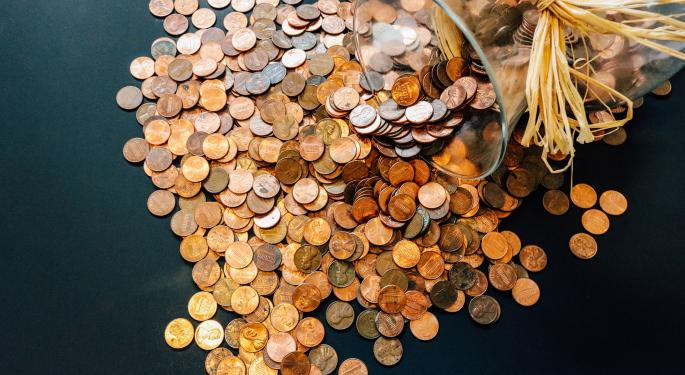 Investors appear to be unconcerned with the $415 million fine the U.S. Securities and Exchange Commission handed to Merrill Lynch on Thursday, the wealth management and financial services firm owned by Bank of America Corp (NYSE: BAC).
Merrill Lynch accepted the fine and agreed to pay $415 million in addition to admitting wrongdoing to settle charges the firm misused customer cash to generate profits for itself. The firm will also admit that it failed to safeguard customer securities from the claims of its creditors.
Shares of Bank of America were trading higher by more than 2 percent.
The SEC's investigation concluded that Merrill Lynch violated the "Customer Protection Rule" and misused its clients cash and invested in complex options trades that "lacked economic substance." Instead, the funds should have been placed in a separate reserve account.
"The rules concerning the safety of customer cash and securities are fundamental protections for investors and impose lines that simply can never be crossed," said Andrew J. Ceresney, Director of the SEC's Division of Enforcement. "Merrill Lynch violated these rules, including during the heart of the financial crisis, and the significant relief imposed today reflects the severity of its failures."
The SEC also named Merrill Lynch's ex-Head of Regulatory Reporting William Tirrell as being ultimately responsible for determining how much cash the firm would reserve in the special account and failed to adequately monitor the trades and provide information to regulators about the substance and mechanics of the trades.
The SEC Also noted that it plans on coordinating an effort across various divisions to discover similar violations by other firms.
Posted-In: Andrew Ceresney Merrill Lynch SEC SEC Fines William TirrellNews Legal SEC Best of Benzinga
View Comments and Join the Discussion!