Exxon Workers Injured, 1 Killed In Separate Accidents Monday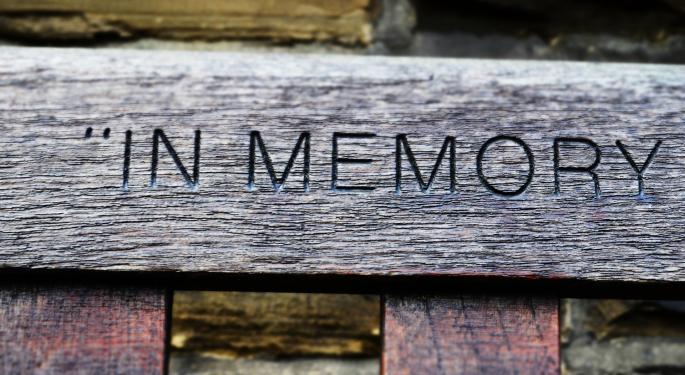 An oil worker of Exxon Mobil Corporation (NYSE: XOM) was killed and two others were injured at an explosion at a well owned by an Exxon subsidiary in North Dakota, Reuters said, citing an Associated Press report on Monday.
"Johnny Stassinos, 52, of Rock Springs, Wyoming, died Saturday as a result of injuries stemming from the accident at a well site operated by XTO Energy, a subsidiary of Exxon Mobil Corp," according to the AP.
Meanwhile, another report from Reuters said a 300-ton crane at a Torrance, California, refinery that Exxon Mobil Corp plans to sell fell onto a portion of a gasoline unit at the plant.
Related Link: Exxon Mobil Continues To Fight Off Claims Of Misleading Investors On Climate Change
Reuters said three workers escaped with minor injuries as the crane toppled over while lifting a reactor top for the 100,000 barrel per day (bpd) gasoline-producing fluidic catalytic cracking unit (FCCU) at the 149,500 bpd refinery.
In addition, a contract worker at Exxon Mobil's Beaumont refinery recently died in a workplace accident, according to a Beaumont Enterprise report.
The latest accidents rekindled the safety concerns at Exxon plants. Enterprise recalled a 2013 flash fire during maintenance work at the Exxon Mobil refinery injured 12; two later died from severe burns. Enterprise also noted that Exxon Mobil was one of three companies fined a combined $45,600 for safety violations leading up to the fire, according to OSHA.
Shares of Exxon Mobil were up 0.39 percent to $91.49 at time of writing.
Posted-In: Associated Press Johnny Stassinos OSHA Reuters XTO EnergyNews Media General
View Comments and Join the Discussion!