John Oliver Blasts Brexit Supporters: 'We Would All Be Batsh*t Crazy If We Vote For Leaving'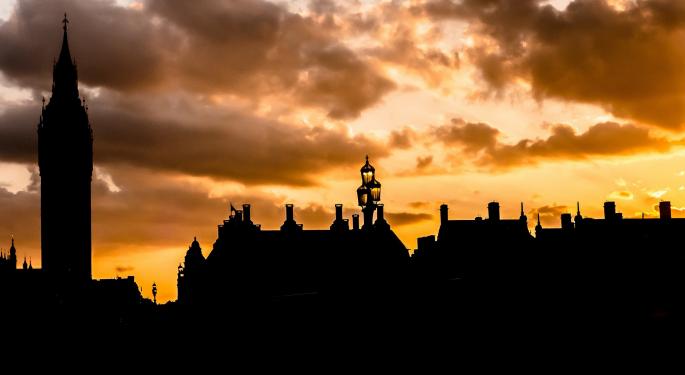 John Oliver dedicated his HBO show this week to the looming Brexit.
During Sunday's episode of "Last Week Tonight," Oliver explained what the Brexit is and tried to convince viewers that a "Bremain" (or remaining a part of the E.U.) was the sensible thing to do.
As regular spectators know, Oliver usually starts by debunking the myths and misinformation supporting the idea to which he is opposed. For instance, the host looked into former London mayor Boris Johnson's assertion that the U.K. sends the E.U. 350 million pounds per week, which he has plotted on a bus that has been driving around London seeking to convince people to vote for a Brexit.
Related Link: Would Falkland/Malvinas Islands' Sovereignty Be At Risk With A Brexit?
Comparing Johnson's economic insight to that of Bam Bam from The Flinstones, Oliver explained that after the 100 million pounds rebate the U.K. receives each week from the E.U., and the fact that 85 million pounds of the remainder are spent in the U.K., the figure declines to 190 million Pounds a week. As a proportion of the country's GDP, this "makes sound fiscal sense," especially taking into account the benefits that are reaped from being a member of the Union.
Numerous major international economic analysis firms and organizations, including the IMF, the Bank of England, Her Majesty's Treasury, the OECD and PriceWaterhouseCoopers, among others, have warned about the negative economic effects of leaving.
Oliver said the E.U. is "a complicated, bureaucratic, ambitious, overbearing, inspirational, and consistently irritating institution - and Britain would be absolutely crazy to leave it. Especially because if it stays, it can reap all the benefits while still being a total d*ck about everything, and that is the British way."
A long part of the show was dedicated to exposing the racism, bigotry, xenophobia and misinformation behind some of the largest Brexit supporters.
Posted-In: Brexit HBOEurozone Politics Economics Markets Media General Best of Benzinga
View Comments and Join the Discussion!