EcoloBlue Proposes Big Solution For Flint: Atmospheric Water Generators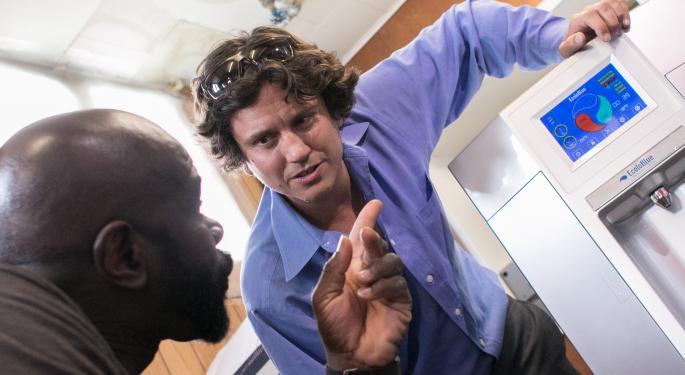 On April 25, 2014, Flint, Michigan, began using the Flint River as its primary water source. After the Flint River water was deemed unsafe, the city made the switch back to the Detroit Water System on October 8, 2015. However, the pipes became so corroded from the Flint River water that the system is now incapable of providing clean and safe water to the residents of Flint.
Two years later, Flint residents still don't have access to chemical free drinkable and batheable water. There are devastating short- and long-term ramifications to the residents of Flint.
Latest Development
On Thursday, president and CEO of EcoloBlue Water and Energy Henri-James Tieleman came to Prince of Peace Missionary Baptist Church in Flint proposing a possible solution: atmospheric water generators (AWG).
Flint native and Michigan State Representative Phil Phelps for the 49th House District, which includes part of the city of Flint, and Flint and Mount Morris townships, helped introduce this new plan.
Accompanying Phelps from the Capitol was Michigan State Representative Henry Yanez for the 25th District, who says they're going to do the best they can to make sure Flint starts moving toward a healthier and more sustainable community.
"This is something that's long overdue and I'm glad EcoloBlue is here. I am going to do whatever I can as a legislator so the residents of Flint can get fresh healthy water and fresh healthy food," Rep. Yanez told Benzinga.
Yanez said the time for talk never ends, but there is a time when you have to act.
Daunting Tasks
A Flint resident in attendance at the meeting was Anitriss Smith, who has lived in Flint her whole life. Smith says bathing her three children has become a daunting task and she has to use four to five cases of water a day just to make sure her kids are clean.
"I think this will be a really good asset because it produces so much water and it seems like it'll do more good than any harm because it will eliminate the water bottle usage which is just creating more problems," said Smith.
Generating Water From Air
Environmental engineer and distributor Lance Stokes hopes to get the state of Michigan to sell the atmospheric water generators and provide them in the city. Stokes hopes to get a plant built in Flint with the pennycress that produces the biodiesel needed to make these machines.
Tieleman has agreed to donate 250 atmospheric water generators to Flint. How these generators will be distributed among the Flint community is being further discussed.
"The concept is the atmospheric water generators generates water from the humidity in the air. That's the concept. When you have an exchange of temperature in relative humidity then the fan can extract the moisture from the condenser and you get water," Tieleman explained.
The atmospheric water generators come from a set of filtration systems where a UV light then kills all the bacteria in the water. Air is the only water source required for the EcoloBlue 30™ Series Generators.
Tieleman further said this particular technology is over 40 years old, and they're simply re-using the technology in such a way that you can drink the water and take water from atmosphere in a portable manner.
Flint resident Magnolia Younger, who has lived in Flint for 60 years, has experienced hair loss and cellulitis on her head after washing her hair with the water. Younger has also experienced severe skin problems where her cheekbones swelled up and she developed rashes on her hands.
'Better Than Water Bottles'
After drinking the water from the the atmospheric water generator EcoloBlue brought to Prince of Peace Missionary Baptist Church, Younger was pleased.
"This is some good water. This is better water than the water bottles. If everybody could afford the funding then this would be a good investment," Younger remarked.
EcoloBlue hopes to partner with Global Treatment Solutions, located in Grand Blanc, to discuss a plan for a manufacturing, distribution and maintenance process.
Global Treatment Solutions has been a Michigan-based company for over 20 years.
Global Treatment Solutions is a dedicated team of individuals who have been able to utilize the same technology and treatment solutions used to address large scale environmental contamination to develop a residential sized filtration. Since February, Global Treatment Solutions has distributed over 1,000 shower filters to Flint residents and installed about 50 home filtration systems to help give residents immediate relief in their households.
"When you consider the commodity of water as water, you only have water that comes from rain or snow, aquifers, rivers, and different sources of water," Tieleman said. "You cannot produce water. It's not possible. The atmosphere has an endless source of water. It is the cleanest source of water. You just need the machines to extract the particular moistures in the air."
Solving The Problem
This gathering was an introduction for a potential solution for Flint. If the solution can be adopted, then Tieleman says his company can go into further discussions how to implement this solution.
"This is a solution to fix the existing problem. The best source of water is from the air. The solution can adopted for the city at large and I think that should be a discussion with the city so they can adopt a solution where clean water can be delivered to everyone," Tieleman explained.
EcoloBlue presents an existing solution that has been sold in the United States over the past eight years. According to Tieleman, the product is used in almost every continent.
"An interesting possibility and opportunity that we can discuss is to develop the manufacturing or assembling our products in Flint," Tieleman said. "Nobody has come up with a solution yet. The opportunity to suggest the solution now seems to be good timing."
Stock chart: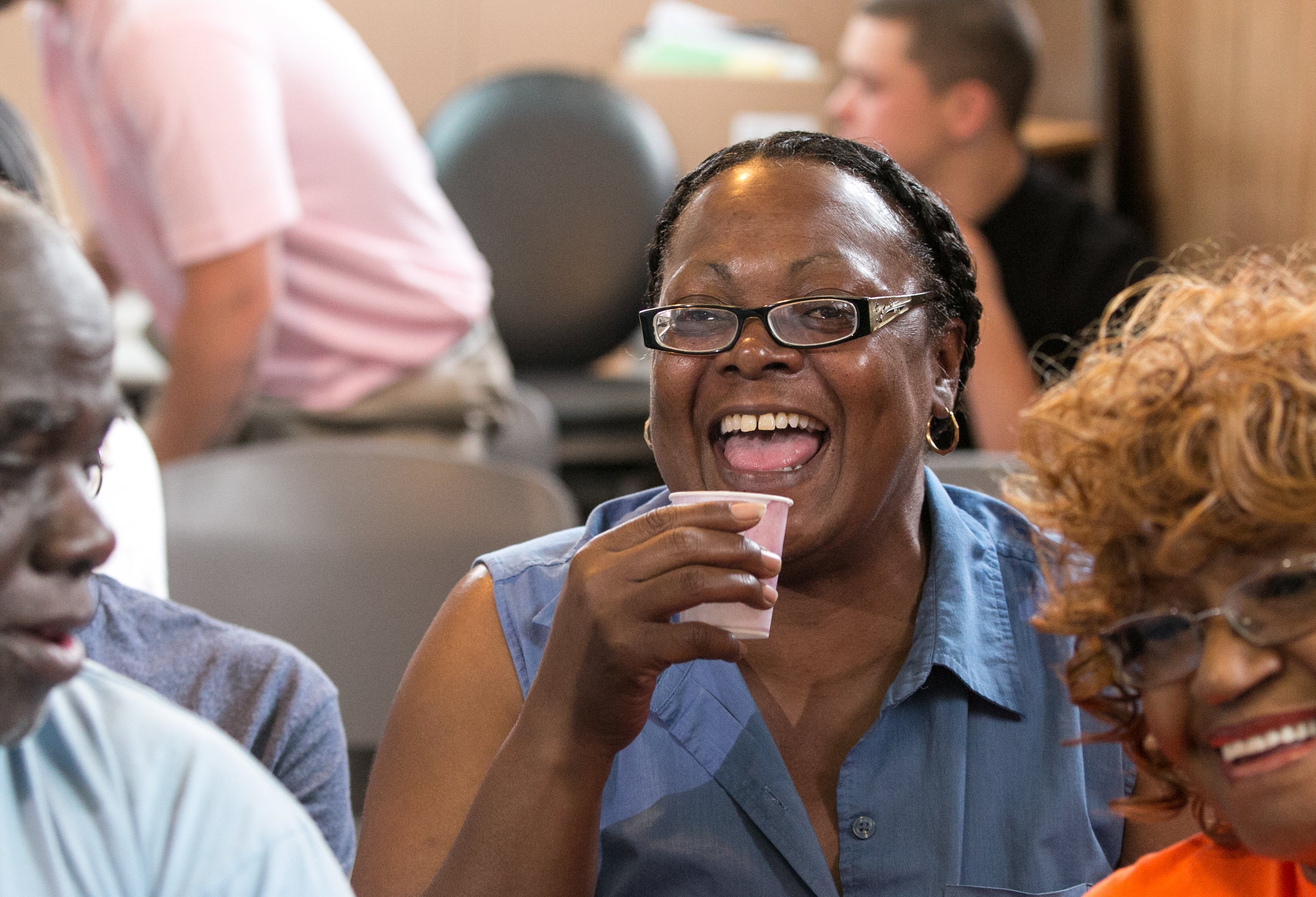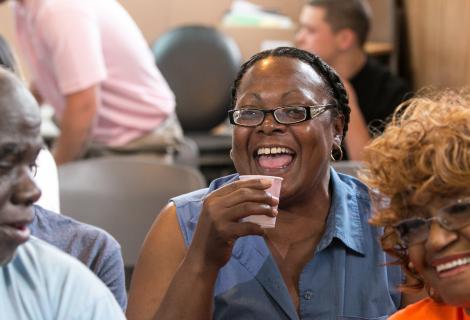 Posted-In: Anitriss SmithNews Health Care Events Top Stories Exclusives Interview General Best of Benzinga
View Comments and Join the Discussion!