What's Next For Warren Buffett And Dan Gilbert?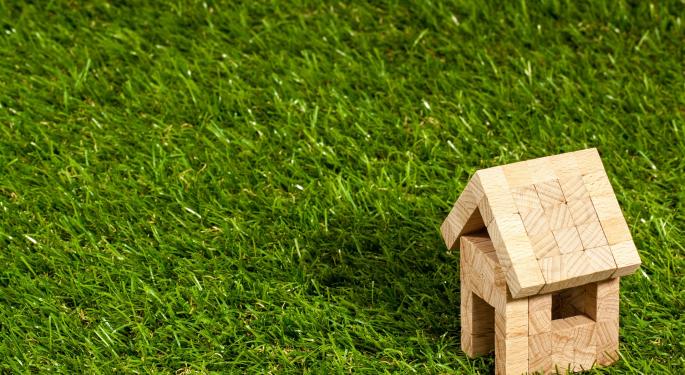 Warren Buffett and Quicken Loans founder Dan Gilbert have known each other for years, but only started working together when Quicken and Berkshire Hathaway Inc. (NYSE: BRK-A) sponsored the "Billion Dollar Bracket Challenge" in 2014. The competition offered a chance to become a billionaire to anyone who could predict all 64 winners for the NCAA Division I Men's Basketball Tournament.
In 2015, Buffett and Gilbert decided not to repeat the contest. At the time, Quicken Loans told Benzinga, "Instead of repeating the bracket contest, we are now turning our attention to something new and innovative that will carry on our heritage of launching unexpected and engaging events that will take the nation by storm again."
Related Link: Buffett On Yahoo Bid: If Dan Gilbert Needs Financing, We'll Help
What's Next?
Buffett and Gilbert returned to business recently, when they agreed that Quicken would start providing loans to a Berkshire Hathaway unit (Vanderbilt Mortgage and Finance Inc) that acquires mortgages for standard homes, especially Clayton Homes, Reuters reported on Tuesday.
"We buy a very few loans unrelated to the manufactured home business, and Quicken is the one we buy them from," Buffett told Reuters.
As the investors' relationship got stronger, Berkshire decided to back a consortium – which included Quicken - in a bid for Yahoo! Inc. (NASDAQ: YHOO).
On top of these deals, Buffett and Gilbert are working on creating employment by bring small businesses to Detroit.
"There could well be more business relationships in the future, but beyond that it's a friendship," Buffett concluded.
Posted-In: Dan Gilbert Quicken Loans Vanderbilt Mortgage and FinanceM&A News Hedge Funds Movers & Shakers General Best of Benzinga
View Comments and Join the Discussion!