Argentina's Finance Secretary To Meet With Holdouts About Defaulted Bonds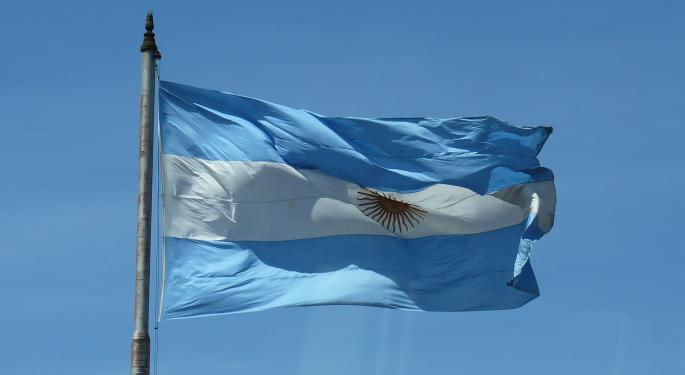 Argentina's Finance Minister Alfonso Prat-Gay will attend and speak at an event organized by the Council of the Americas, in New York in late June. Finance Secretary Luis Caputo will also be at the Big Apple, but will tackle a different task, one that has been called a "mission of reconciliation."
According to Spanish-language site BAE Negocios, Caputo will meet some of Argentina's remaining holdout creditors from the 2001 default who acquired particular notoriety when hedge fund manager Paul Singer became the face of the complaints.
Related Link: This Hedge Fund Manager Believes Argentina Is 'The Best Macro Story In The World'
Even though the Argentine government had reached an agreement with several hedge funds, including Yellow Crane, Trinity, ARAG and White Hawthorne, it will need to return to the negotiations because a legal detail made the agreement null. The government has assured the conditions of the deal made public in February will remain unchanged.
It has been estimated that the funds Caputo will meet are demanding a payment of approximately $365 million.
In addition, the Finance Secretary will meet with some retail (or individual) bondholders. The government believes the bondholders under New York jurisdiction still own $350 million of defaulted bonds.
Disclosure: Javier Hasse holds no positions in any of the securities mentioned above.
View Comments and Join the Discussion!
Posted-In: News Bonds Emerging Markets Hedge Funds Events Global Markets General Best of Benzinga