The SEC Could End This 9-Month Battle In An Upcoming Ruling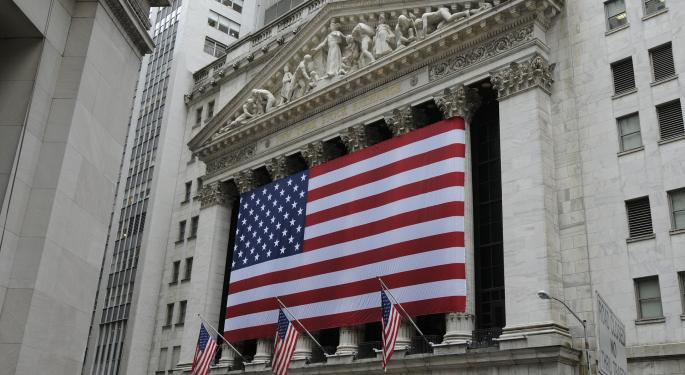 IEX Group is a stock trading venue that gained the national spotlight following Michael Lewis' book "Flash Boys."
IEX is a dark pool, or an alternative trading system, based in the United States. The trading venue is unique in the sense that the computer equipment that handles trading is located in Weehawken, New Jersey, and the initial point of presence is located in a data center in Secaucaus, New Jersey. The 38-mile coil of optical fiber placed in front of its trading engine adds a round trip delay of 0.0007 seconds — just enough time to limit a traders' ability to respond on the dark pool ahead of IEX's own pricing algorithms.
Lewis' book focuses on the IEX Group's mission of providing a more level playing field for traders.
The problem is IEX Group isn't officially a stock exchange, and as such, it can't be part of the National Market System, which promises that a trade will be filled at a price that is equal to or better than the best advertised price on any exchange.
Related Link: What You Need To Know About The Awesome New IEX Exchange
The company filed with the SEC to officially be considered a stock exchange, but opponents claim approving its application could destabilize the stock market.
"Imagine that, as an exchange, IEX has the best quote available in the market," D. Keith Ross, Jr., of PDQ Enterprises wrote in an article for Business Insider. "At the time that an investor's algorithm can see the displayed price quote, it's 350 microseconds old, having gone through the speed bump at IEX. By the time that the investor is able to trade with the displayed IEX price, it's now 700 microseconds old — meaning that using the SEC's data above, there's roughly a one-in-four chance that the order no longer exists at IEX, whether it's been canceled or already traded on."
Ruling Coming Soon
According to Business Insider, the SEC will approve or reject IEX's application to become a stock exchange by June 18.
IEX's CEO Brad Katsuyama is hoping for a favorable verdict, because he wants to "compete directly with NYSE."
"The best way to show the difference between what we think an exchange should be doing and what they currently are is to be one ourselves," he told Bloomberg back in September of last year.
View Comments and Join the Discussion!
Posted-In: Brad Katsuyama Data Exchange Flash BoysNews Legal Media Trading Ideas General Best of Benzinga