After-Hours Social Sentiment In Sarepta Suggests Traders May Be Viewing Offering News As A Positive Indication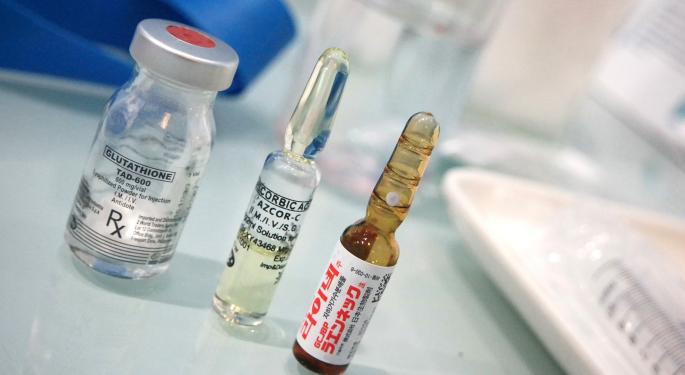 Sarepta Therapeutics Inc (NASDAQ: SRPT) shares have had an extremely volatile after-hours session following news of a $37.5 million offering.
Immediately following the company press release, shares plunged to an after-hours low at $15.50. Shortly after, the stock had trimmed those losses and turned positive from the close, touching an extended-hour high around $20.47.
About 50 minutes after the press release, Sarepta shares last traded at $19.25, down nearly a percent from Wednesday's close.
The offering has caused confusion among investors and traders frequenting social networks like Twitter and StockTwits.
Below are a number of tweets which leaned more toward the bullish side:
Would Sarepta still ask for investor $$ if they thought Eteplirsen wouldnt get AA?
a raise was always on cards if anyone had looked at their balance sheet. In a way it is a +ve as it signals an implicit AA
The plan for approval.. They know!!!
theres no way they would get any bidders if the FDA wasnt on their side
done all the time to raise cash and will be considered positive
Share dilution extremely minimal and reduces liquidity risk
Another way to look at it is that $35m in new money believes in an approval
Tweets from several traders who were more negative:
Some heavy puts are being bought. It might drop to $10 before moving up.
if they were confident it would go to 100.00 they would've delayed dilution. they can make it through this and next quarter easily
think management would've decided on the offering before the decision if they truly believed it would get approved?
Mixed/confused sentiment:
has enough cash to get through AA process. Why sell shares to get half a quarter in cash? Does not compute
really not that big of a raise. May be dangerous to read too much into it. But seems scary to me. Crazy year so far.
Posted-In: News Offerings Crowdsourcing Movers Trading Ideas General
View Comments and Join the Discussion!