'Rogue Trader' Jerome Kerviel To Be Awarded €450,000 From Societe Generale's Unfair Dismissal Case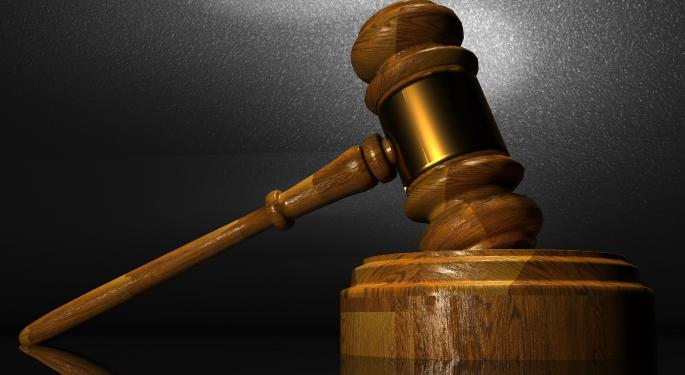 A labour court has ordered Societe Generale SA (ADR) (OTC: SCGLY) to pay rogue trader Jerome Kerviel €450,000 in damages for his unfair dismissal, according to a BBC report.
The report said the French ex-trader's unauthorized transactions lost his bank €4.9 billion, but the court ruled the bank dismissed Kerviel "not because of his actions, which it must have known of, but for their consequences."
SocGen will be appealing the "scandalous" decision, which has run "counter to the law," the BBC said, citing one of the bank's lawyers.
Related Link: Societe Generale First-Quarter Net Profit Jumps
The BBC reported Kerviel has served a three-year jail term following his October 2010 conviction of fraud and breach of trust. "He was charged with gambling €50 billion (£39 billion) of Societe Generale's money on trades without the bank's knowledge, which nearly brought down the business," the article outlined.
Kerviel argued SocGen was aware of his actions, but "turned a blind eye."
"One of the judges at the tribunal said that the bank could not pretend it was unaware of Mr. Kerviel's fake operations and said he was fired 'without genuine or serious cause.'"
ADRs of SocGen were down 1.60 percent to $7.99 at time of writing.
View Comments and Join the Discussion!