Qualcomm Reveals Connected Car Reference Platform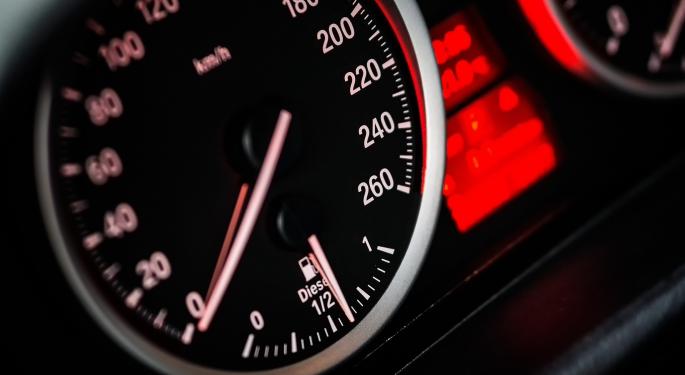 Qualcomm Incorporated (NASDAQ: QCOM) through its subsidiary, Qualcomm Technologies, Inc., revealed the Qualcomm Connected Car Reference Platform aimed at speeding up the adoption of advanced and complex connectivity into the next-generation of connected cars. According to the company, the platform is meant to solve for challenges like wireless coexistence, future-proofing and support for several in-car hardware architectures.
Qualcomm said that as a leader in automotive connectivity with over 340 million chips shipped so far for products for more than 20 automakers, it developed a product meant to maintain pace with the rapidly growing set of automotive use cases. That was due to the latest advances made in 4G LTE, Wi-Fi, Bluetooth and vehicle-to-everything (V2X) communications.
Related Link: AppCarousel Expands COnnected Car Platform With Monetization Suite
The chipmaker subsidiary's VP Nakul Duggal said, "With the Connected Car Reference Platform, Qualcomm Technologies has developed a platform for automakers, module OEM customers, and developers that emphasizes scalability, modularity and security for integrating and managing multiple cutting-edge wireless technologies inside vehicles. We are pleased to introduce this platform to help enable best-in-class advanced connectivity solutions and services in upcoming vehicle designs."
The company indicated that the connected Car Reference Platform enabled automakers, as well as, their suppliers to explore, prototype and commercialize connectivity designs with the help of modules and solutions provided based on Qualcomm Technologies' roadmap.
In the pre-market trading on Wednesday, the stock traded 0.86 percent up.
Posted-In: Nakul DuggalNews Press Releases
View Comments and Join the Discussion!