Who Gets Venture Capital Funding?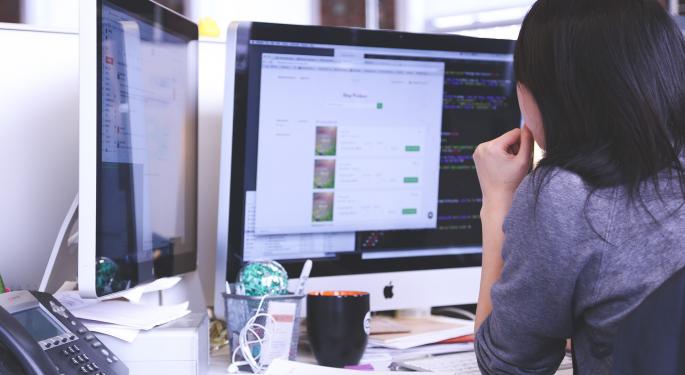 Within the field of finance, perhaps nothing is more intriguing than a startup. In fact, HBO created a hit TV show called "Silicon Valley" in which a genius but shy developer creates a music app called Pied Piper.
Once the app was discovered to contain a revolutionary data compression algorithm, venture capital firms flocked to invest in the new startup, as its uses extend way beyond a simple music app.
The fictional company made it appear easy to land funding from venture capitalists. So how hard is it in reality?
According to Bloomberg, investors poured $63.3 billion into startups in 2015, but this figure is on pace to drop around 25 percent in 2016.
Related Link: 3 Failed Startups In 10 Years: Now What?
Below is a sample of data collected by Bloomberg that offers a unique view into what it takes to secure financing. The publication examined 890 startups founded from 2009 to 2015 that received at least $20 million in venture capital or other financing.
Factoids
1. 93 percent of all startups were founded by men; South San Francisco had the highest ratio of women founders at 16.1 percent.
2. 94 percent of company owners did not attend college or dropped out.
3. Internet companies had the largest number of dropout founders at 9.3 percent, but all pharma and biotech startup owners completed college with more than 50 percent obtaining a PhD.
4. The top international undergrad schools consist of the Indian Institute of Technology, Bombay (14 companies); Israel's Hebrew University of Jerusalem (12 companies); the Technion-Israel Institute of Technology (12 companies).
5. Some startups were acquired by "bigger fish" in multi-billion deals, such as Facebook Inc (NASDAQ: FB)'s $18 billion acquisition of WhatsApp and Alphabet Inc (NASDAQ: GOOG (NASDAQ: GOOGL)'s $3.2 billion acquisition of Nest.
6. Other startups fail, while many others pursue an initial public offering. However, Bloomberg's data showed that most of the IPOs are in the biotechnology sector, and most of those have underperformed the sector's broader index since going public.

Posted-In: Bloomberg HBONews Education Entrepreneurship Startups Media General Best of Benzinga
View Comments and Join the Discussion!