Should Banks Be 'Praying' For Regulation?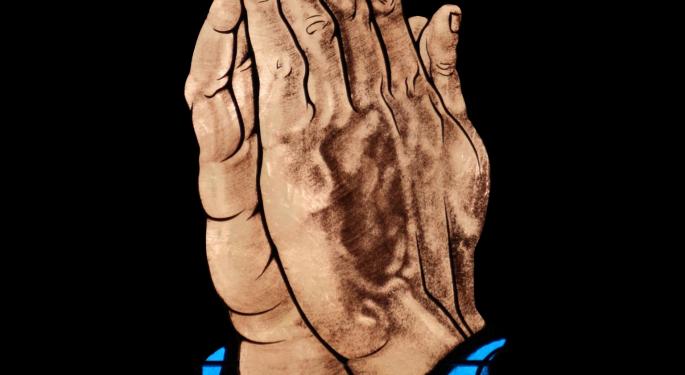 Josh Brown, aka "The Reformed Broker" is a fan of banking regulation to the point where he suggested that Wall Street banks "should get down on their knees and pray for regulation."
Brown commented on a recent Wall Street Journal report which detailed how banks are dealing with costly regulations.
According to Brown, banks "forgot" that the purpose of their business is to "foster economic growth and development and to help money and credit circulate around the business world." At the same time, activities that could "jeopardize" their very existence should "not be celebrated."
Commenting specifically on the 2010 Dodd-Frank law that contains more than 22,200 pages of rules, Brown said "we should be okay with this."
"One other thing that no one is saying but I will – the banks should thank their lucky stars for regulation," he continued. "It's the only thing keeping them safe from technology companies coming in and threatening their ability to exist. Google, Apple, Amazon and Facebook have zero interest in getting involved with a highly regulated industry like banking – at least for the time being. That's a good thing."
Bottom line, Brown suggested that banking executives should "stop complaining" about the regulations that are preventing technology companies from spending their hundreds of billions of dollars sitting idly.
"It's time to start looking at capital requirements and multiple points of oversight as what they really are: The last barriers of entry," Brown concluded.
Posted-In: Banking Regulations Dodd-Frank Josh Brown Reformed Broker Technology Companies Finance Wall Street BanksNews Economics Best of Benzinga
View Comments and Join the Discussion!