WHO Raises Abstinence/Safe-Sex Period To 8 Weeks For Individuals Returning From Zika Areas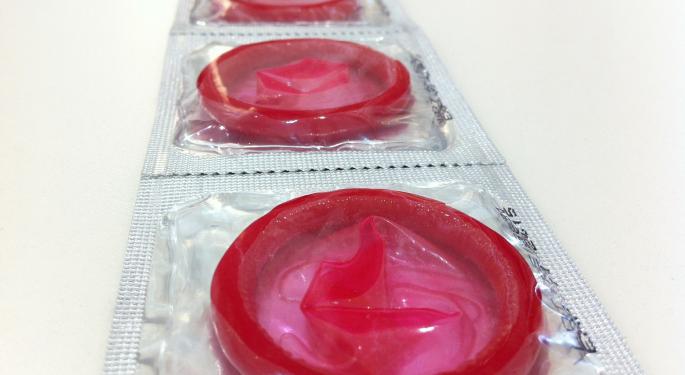 The World Health Organization (WHO) has advised people returning from Zika-virus infected areas should either abstain from sex or practice safe sex for eight weeks, according to a Reuters report. Previously, the WHO had announced a four-week "safe" period.
"The recommendation, which doubles the abstinence period the WHO had previously advised, comes after scientists found the virus lingers longer than previously thought in blood or other body fluids," Reuters reported, citing spokesman Christian Lindmeier.
Furthermore, Lindmeier added an additional caveat: "If the male partner in a couple planning pregnancy has symptoms of the Zika virus, the period of safe abstinence should be six months," the report said.
Related Link: Weighing Zika's Global-Spread Risks Ahead Of Brazil Olympics
These changes "reflect what we have learned," Lindmeier added, explicating how the development of the virus and the scientific understanding about the disease are continually in flux.
When questioned as to whether these restrictions "amounted to an effective ban on pregnancies in Brazil," Lindmeier responded, "The guidance is to delay or consider delaying pregnancy, certainly recognizing that this is tough for some populations."
Update On Rio Olympics, Travel
The agency has said, "Cancelling or changing the location of the 2016 Olympics will not significantly alter the international spread of Zika virus. Brazil is 1 of almost 60 countries and territories which to date report continuing transmission of Zika by mosquitoes."
As part of its travel advise, "WHO advises pregnant women not to travel to areas with ongoing Zika virus transmission. This includes Rio de Janeiro.
According to the WHO, anyone considering travel to the Olympics should:
"Follow the travel advice provided by their countries' health authorities, and consult a health worker before travelling.
"Whenever possible, during the day, protect themselves from mosquito bites by using insect repellents and by wearing clothing — preferably light-coloured — that covers as much of the body as possible.
"Practise safer sex (for example, use condoms correctly and consistently) or abstain from sex during their stay and for at least four weeks after their return, particularly if they have had or are experiencing symptoms of Zika virus.
"Choose air-conditioned accommodation (where windows and doors are usually kept closed to prevent the cool air from escaping, and mosquitoes cannot enter the rooms).
"Avoid visiting areas in cities and towns with no piped water or poor sanitation (ideal breeding grounds of mosquitoes), where the risk of being bitten by mosquitoes is higher."
The Zika virus is caused by Aedes mosquitoes, which also transmit chikungunya, dengue and yellow fever.
Posted-In: News Health Care Travel Sports Events Global Media General Best of Benzinga
View Comments and Join the Discussion!