Moody's: China Has 'Tools To Avert A Financial Crisis,' But Medium Term May Hold 'Erosion Of Credit Quality'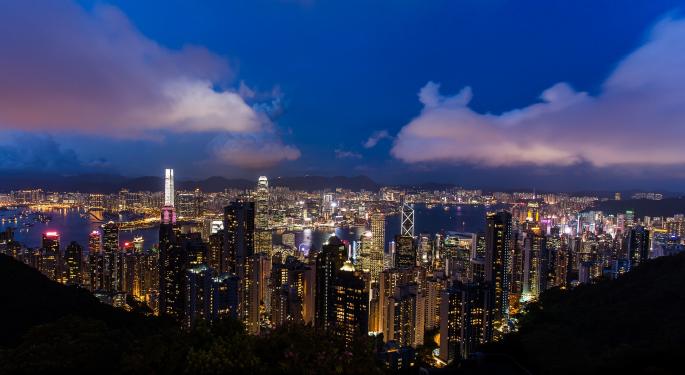 Moody's Investors Services said in a report on Thursday that China's government has "the tools to prevent a financial crisis" from materializing in the near term, even though the country exhibits several "pressure points" associated with financial crisis points globally.
Headwinds
The "pressure points" include a rapid build-up of debt, significant asset price inflation (especially in real estate) and an expansion of unregulated segments of the financial sector.
Related Link: Goldman Sachs: 3 Reasons Apple Is Struggling In China
However, the report warned that "major imbalances" created by a rapid debt accumulation could "erode credit quality" over time. Moody's nevertheless maintains an Aa3 negative rating on China.
"China's domestically-funded and state-backed financial system, combined with its wide range of policy tools, act as powerful mitigants to help manage systemic risks in the near term," said Michael Taylor, a Moody's Managing Director and Chief Credit Officer for Asia Pacific. "The authorities are aware of the risks associated with rapid financial liberalization. We therefore believe they will be cautious in their approach and will continue applying existing capital controls more rigorously over a prolonged period."
The report added that the willingness of China's government to employ policy tools "significantly decreases" the risk of a contraction in the supply of credit or widespread disruption to financial intermediation.
Posted-In: China Debt Rating China Financial Crisis Mood's Investors Services Moody'sNews Emerging Markets Global Markets Best of Benzinga
View Comments and Join the Discussion!