1 Out Of Every 10 Americans Wants Gary Johnson As President; But Who Is This Guy!?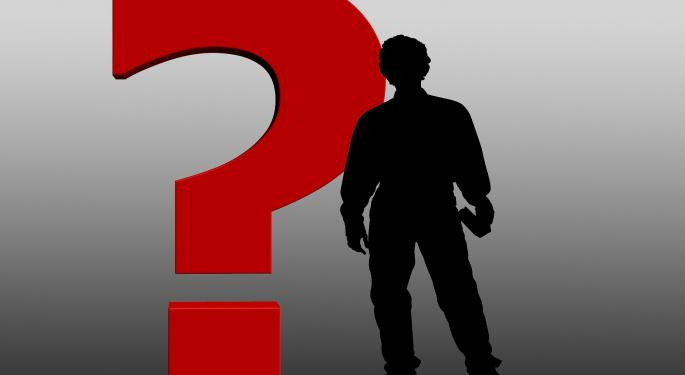 Businessman and former governor of New Mexico, Gary Johnson, could be the next Libertarian Party nominee for president of the United States, same as in the 2012 election. While he has not been elected as the nominee yet, his chances are high ahead of this weekend's decision.
First off: Who's this guy many Americans have never heard of?
Secondly: Why should people pay attention to him, if the presidential spot is clearly being disputed between Hillary Clinton and Donald Trump?
Consistently 1:10
A Morning Consult poll published Tuesday shows Johnson has 10 percent voter intention versus Clinton's 38 percent and Trump's 35 percent, while undecided voters amount to 17 percent.
Related Link: Hewlett Packard Enterprises CEO: A Donald Trump Presidency Wouldn't Be Good For Businesses
Another survey conducted by News Corp (NASDAQ: NWSA)'s Fox News in mid-May indicated 42 percent of voters said they would vote for Trump and 39 percent for Clinton. Interestingly, once again, Johnson had 10 percent voter intention.
Even further, in mid-March, a Monmouth University survey determined Johnson's voter intention stood at 11 percent.
While the figures for Johnson are still quite low, it is time to start paying more attention to this man — especially taking into account the record-high negative ratings sported by the two main candidates.
He's Been Around Before
Back in the 2012 national election, Johnson, the third-party candidate, amassed 1 percent of the vote. While small, this was the largest number of votes ever gotten by a Libertarian runner, an article published on Walt Disney Co (NYSE: DIS)'s FiveThirtyEight stated.
Keep in mind that, as a fiscally conservative, socially liberal Libertarian, Johnson is all for abolishing taxes on income, capital gains and payroll, and cutting down on state benefits. In addition, Johnson has repeatedly expressed his repudiation of military interventionism and his support for the legalization of marijuana — he even served as the president and CEO of Cannabis Sativa Inc (OTC: CBDS) until last January. So, make sure to check out his platform before considering a vote.
Disclosure: Javier Hasse holds no positions in any of the securities mentioned above.
View Comments and Join the Discussion!
Posted-In: Donald Trump Fox News Gary Johnson Hillary Clinton Libertarian PartyPolitics Economics General Best of Benzinga