T-Mobile's Spectrum Deal Should Bolster Extended Range LTE Coverage In Chicago, Beyond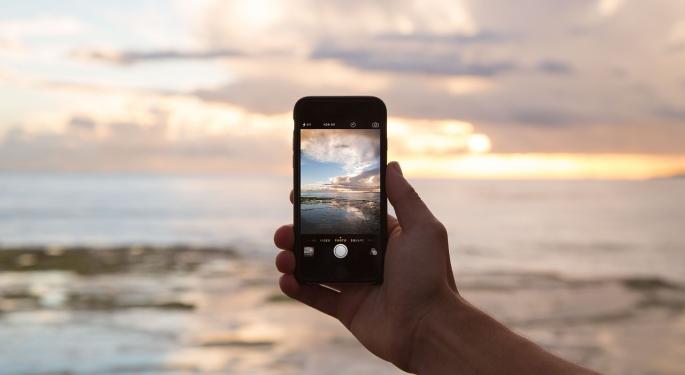 T-Mobile U S Inc (NASDAQ: TMUS) revealed Wednesday that it struck a deal to buy spectrum to deliver an Extended Range LTE coverage to 10.9 million people in the Chicago metro area. According to the company, after the closing of the spectrum deal, it would have 700MHz A-block spectrum covering all of the top ten US markets.
T-Mobile said that the deal enabled it to cover 269 million Americans or 83 percent of the population in the United States due to the Extended Range LTE. The company launched its Extended Range LTE in December 2014 that carried signals 2x further from the tower and worked 4x better in buildings than before. It indicated that already 195 Americans have benefited from the Extended Range LTE.
The telecom service provider said that with Extended Range LTE, Chicago-area customers would be able to upload, as well as, download faster and Snapchat, Skype and stream music and movies in more places than ever before.
The company's president and CEO, John Legere, commented, "T-Mobile's LTE network isn't just America's fastest—it's also America's fastest growing. We already cover 309 million people with our blazing-fast LTE network, and now, T-Mobile Extended Range LTE will be in the 10 biggest markets in the country. It's another win for T-Mobile customers, and we won't stop there."
Related Link: Barclays Maintains Overweight On T-Mobile
T-Mobile said that this additional spectrum being acquired in this transaction covered several towns and cities in the Greater Chicago area. That included Chicago, Elgin, Joliet, Waukegan, Evanston, Naperville, Aurora, Gary (Indiana), Rockford, De Kalb, Janesville (Wisconsin), Bloomington, Normal, Kankakee, Kenosha (Wisconsin) and more.
Two years back, the telecom service provider made its first acquisition of 700 MHz A-Block spectrum from Verizon Communications Inc. (NYSE: VZ). Since then, it embarked on a successful strategy to roll-up outstanding A-Block licenses, executing 23 different deals to bolster its 700 MHz spectrum portfolio. And that's in addition to its upcoming participation in the 600 MHz incentive auction.
At time of writing, T-Mobile was up 0.43 percent at $42.05, while Verizon was up 0.28 percent at $49.70.
View Comments and Join the Discussion!
Posted-In: John Legere music streaming Skype SnapChatNews Contracts