Guggenheim Swaps Indexes For Spinoff, Timber ETFs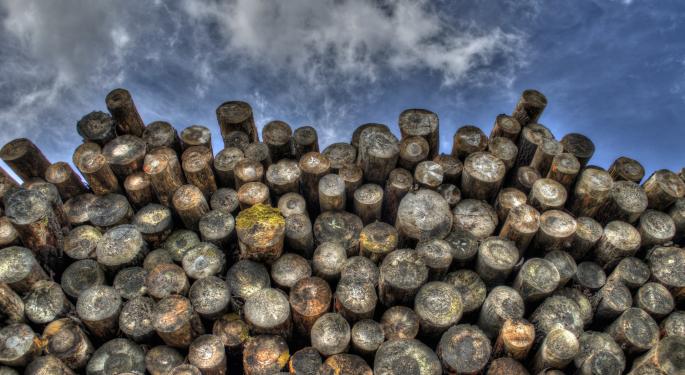 Guggenheim, the ninth-largest U.S. exchange-traded funds issuer, is changing the underlying indexes for the Claymore Beacon Spin-Off (ETF) (NYSE: CSD) and the Claymore/Clear Global Timber Index (ETF) (NYSE: CUT).
CSD will now be known as the Guggenheim S&P Spin-Off ETF after the fund transitioned to the S&P Spin-Off Index from the Beacon Spin-Off Index.
"The S&P Index is a rule-based index comprised of, as of February 29, 2016, approximately 58 securities of U.S. companies that have recently been spun-off from larger corporations and meet market capitalization requirements. Any eligible spin-offs occurring at least seven business days prior to the rebalancing date are included in the index at the monthly rebalancing," according to a statement issued by Guggenheim.
Related Link: A New ETF For International Dividend Growth
Previously, CSD, the larger and older of the two spin-off ETFs, "include(d) companies that have been spun-off within the past 30 months (but not more recently than six months prior to the applicable rebalancing date)," according to Guggenheim.
Historically, healthcare spinoffs have been the best-performing spinoffs, while shed businesses from the energy patch have been the worst.
The Timber ETF dropped the Beacon Global Timber Index in favor of the MSCI ACWI IMI Timber Select Capped Index.
"The MSCI Index is a rules-based index comprised of, as of February 29, 2016, approximately 90 securities of companies in developed and emerging markets that own and/or manage forests and timberlands and produce wood-based products," according to Guggenheim.
CSD and CUT began tracking the benchmarks last week.
View Comments and Join the Discussion!
Posted-In: Beacon Global Timber Index Guggenheim MSCI ACWI IMI Timber Select Capped IndexSpecialty ETFs Top Stories Trading Ideas ETFs Best of Benzinga