Nasdaq Threatens SEC Over Competitors' 'Speed Bump'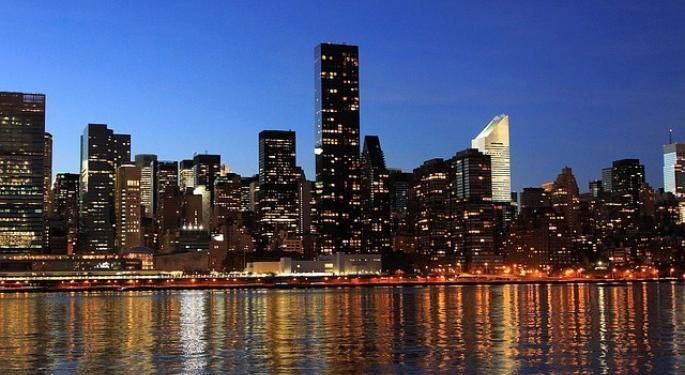 In an increasingly intense standoff by the old school exchanges and the new cabal of electronic communication networks (ECN) against IEX's speed-bump, Nasdaq has threatened to sue the Securities and Exchange Commission, according to Wall Street Journal.
IEX has been a thorn in the side of the "post Reg NMS cartel" that has sought to fight back against anyone infringing on their efforts to fleece $0.0001 from as many trades as possible. IEX's main source of pain for the existing cartel of trading venues is its software design that slows trading down by 350 microseconds.
On Thursday afternoon, Nasdaq Inc (NASDAQ: NDAQ) threatened to sue the SEC if the agency approves IEX's bid to become a full-fledged exchange. Joe Saluzzi of Themis Trading told Benzinga that Nasdaq's efforts are "posturing, it's threats. Lawyer up and intimidate." Saluzzi wasn't shocked by Nasdaq's actions, saying "we figured this [legal action] would come next. [Nasdaq] is running scared, they may think there will be an approval."
IEX told Benzinga they weren't surprised by the Nasdaq threat either. John Ramsay, IEX Chief Market Policy Officer and former Head Of SEC's Trading & Markets, said "the incumbent exchanges have lost the debate on the merits and Nasdaq's latest salvo is more saber rattling in an effort to stave off competition at all costs."
Since "Flash Boys" hit, we've seen Direct Edge's CEO forced to step down by the New York Attorney General, we've seen all public exchanges and ECNs file documents to change their Special Order Types to "characteristics" following public outrage over the revelations that Wall Street has been using undisclosed order-types for years without fair disclosure.
Now, we're seeing the beginning of desperate efforts by the exchanges to intimidate a U.S. Federal agency against doing its job of policing the clearly "rigged" markets. The irony on display here is that Nasdaq often proclaims how tech savvy they are yet here they are using regulation to prevent technology from advancing the system. One can only wonder what some of Nasdaq's listing companies, who are on the technology frontier, would think of such action.
Alas, nothing has been done regarding the former Direct Edge CEO William O'Brien exemplifying the lack of knowledge being held by the upper management of these ECNs and Exchanges. He had a yelling-fest on CNBC against IEX CEO Brad Katsuyama and put his lack of understanding about his own exchange on full display.
The U.S. AG forced a correction from Bats Global Markets (NYSE: BATS) who just recently purchased Direct Edge with in a couple hours. O'Brien was then forced to step down from his role in the newly merged BATS/Direct Edge operation and faded into obscurity until recently when he popped up at a bond trading shop hoping to take a second shot at understanding market structure.
Nasdaq's efforts to tie up IEX and their ability to get exchange status approval from the SEC will certainly bring the U.S. microstructure debate back into our daily conversation. The question now is, who will be next to threaten to sue the cash-strapped U.S. regulator?
Posted-In: Joe Saluzzi Themis tradingNews Wall Street Journal Legal Opinion Markets Media Best of Benzinga
View Comments and Join the Discussion!