SALT 2016: John Boehner Talks Real Issues In Real America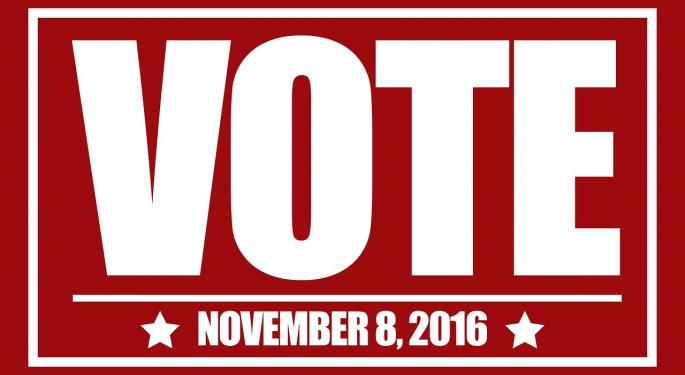 The SkyBridge Alternatives Conference (SALT) is a congregation of experts in various sub-industries throughout the United States, each of whom have come together to facilitate balanced discussions and communication.
Speaker John Boehner sat for a one-on-one with Democratic activist Steve Rattner to discuss the real issues of America.
Boehner And Obama
To start, Rattner asked Boehner about his relationship with President Barack Obama, saying, "You had a pretty good relationship." John Boehner said, "We always had a pretty good relationship. We were handcuffed by our parties in terms of what we could actually do."
Under John Boehner's speakership, the federal deficit as a percent of GDP was reduced, but he said, "The problem is when you're the leader, you still need followers. A leader without followers is a man taking a walk."
Related Link: SALT 2016: Mapping The Course In An Uncertain World
Congress And Taxes
Rattner asked, "Over the next two years, do you see Congress making substantial entitlement or tax reform?"
Boehner didn't mention any specific entitlement reforms, but he did say, "Taxes are teed up well for reform, with a lot of effort put in by both sides of the aisle. [America] has the most complicated tax system in the world, that not even the IRS understands."
The Public's Feeling 'Betrayed'
Moving to current election year politics, Rattner cited a poll where more than half of republicans feel betrayed by the party, to which Boehner replied, "People are angry, and when people get angry, they become irrational, which is how we end up with Trump versus Sanders."
Mockingly, Boehner states, "Bernie Sanders is an old curmudgeon, but he might be the most honest person running for president. He's honest because he actually believes all that stuff."
The DNC is so messed up in Boehner's opinion that "if Joe Biden arrived in a parachute inflated by Barack Obama, to save the convention, I wouldn't be surprised."
Related Link: SALT 2016: What Does Our Next President Need To Do?
Rattner cited another poll, revealing that most people believe the America of the future will be worse for their kids than for them. To that, Boehner replied, "What stands in our way of economic growth is the last eight years. I went to Washington to fight for a smaller, more accountable government." He firmly believes that when both parties can have their hands on a bill, it is a good thing for the country because it becomes less political for the public.
Wrapping up, he reaffirmed, "I'm a big believer in America, and in our future."
Posted-In: Barack Obama Bernie Sanders DNC Donald TrumpNews Politics Events General Best of Benzinga
View Comments and Join the Discussion!