Is The Hedge Fund Industry's 'Midas Touch' Dwindling?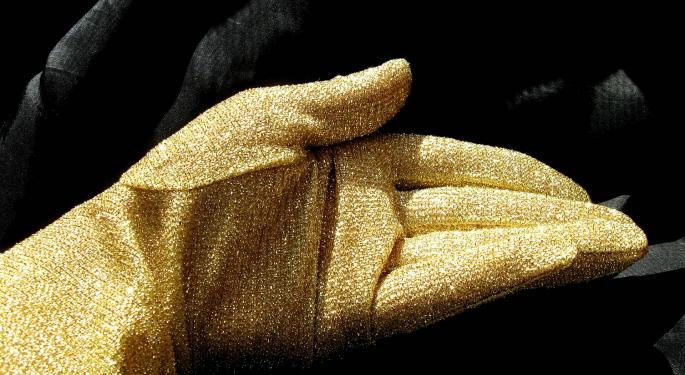 The all but fantastical performance hedge funds have experienced recently may be coming to an end, according to a Reuters report warning that "there are several signs" the $2.9 trillion industry may be on the decline.
Hedge funds, which were demanding hefty fees, are now facing "a storm of unsatisfied clients" who have been requesting steep fee discounts or have resorted to withdrawing their money entirely.
According to the report, David Einhorn's Greenlight Capital lost 20 percent last year; simultaneously, "the chief investment officer for the California State Teachers Retirement System called the typical hedge fund fee model 'broken.'"
The report highlighted that Daniel Loeb (who runs the $17.5 billion Third Point) was quoted as saying in a recent letter to investors, "As most investors have been caught offsides at some or multiple points over the past eight months, the impulse to do little is understandable."
Related Link: Is The Hedge Fund Business Model Broken? A Recent Outflow Of $17 Billion May Suggest So
As a result, the report noted that hedge funds are under pressure to cut down their fees – the typical structure charges 2 percent of assets invested plus 20 percent of gains – or face investors withdrawing capital "in favor of other illiquid investments ranging from private equity to real estate, or even low-cost market index funds."
"Total global hedge fund capital declined to $2.86 trillion in the first quarter, including investor outflows of $15.1 billion marking not only the largest quarterly outflow since the second quarter of 2009, but also the first consecutive quarters of outflows since 2009," according to a press release from Hedge Fund Research.
However, the HFRI Fund Weighted Composite Index gained +1.0 percent in April, fully recovering the first quarter decline and lifting 2016 performance to +0.3 percent. The HFRI Asset Weighted Composite Index added +0.2 percent for the month.
"Despite this recovery, downside risks associated with the Brexit vote, US elections, surging Japanese Yen and negative swap spreads still remain as potential catalysts for volatility in coming months," Kenneth Heinz, President of HFR, said in a statement.
Posted-In: Dan Loeb David Einhorn Greenlight Capital ReutersNews Hedge Funds Markets General Best of Benzinga
View Comments and Join the Discussion!