How Margaret Thatcher Started 'May The Fourth'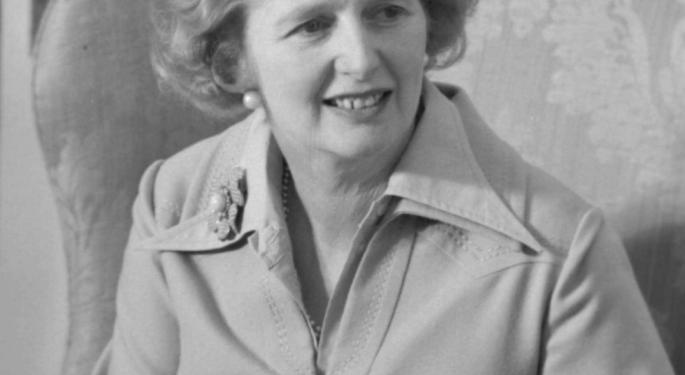 Wednesday, May 4 marks the unofficial "Star Wars" holiday; the date, when said, "May the fourth," sounds a lot like the beginning of the classic Star Wars line "may the force be with you."
While Star Wars fans celebrate their special day, its origins aren't exactly known, and fans have an unlikely politician to thank.
Time noted that former British prime minister Margaret Thatcher was elected on May 4, 1979, just two years after the release of the Star Wars film. Apparently, an ad in the London Evening News offered greetings to the newly elected prime minister and stated, "May The Fourth Be With You, Maggie. Congratulations."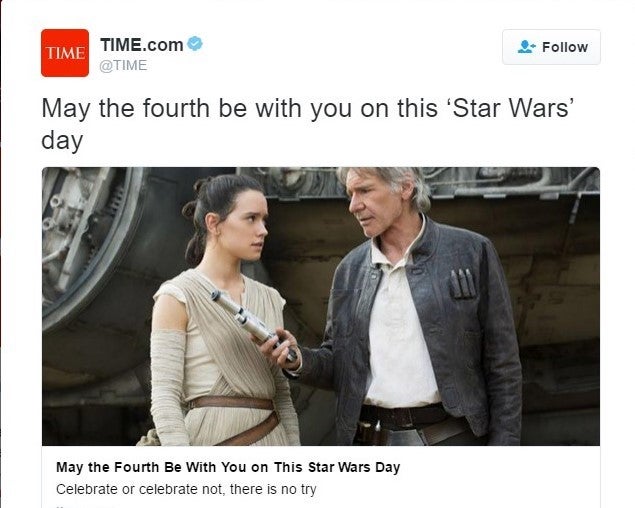 Back in the present, UK-based Mirror offered an exclusive look at the Season Two finale of "Star Wars Rebels," courtesy of Walt Disney Co (NYSE: DIS) executives.
Here are the four secrets that Disney's executives provided (possible spoiler alerts):
1. Executive Producer Dave Filoni said that the actors themselves "don't know how the finale will end" as it has been "kept completely secret."
2. Darth Maul will return and Sam Witwer will reprise the iconic voice role.
3. The finale will be "darker than the rest of the season."
4. "Raiders Of The Lost Arc" was said to be an inspiration to the story, and the finale includes nods to the Indiana Jones franchise, including a "significant artifact and a temple."
Posted-In: Darth Maul David Filoni Indiana Jones Margaret Thatcher May The Fourth Sam WitwerNews Events Best of Benzinga
View Comments and Join the Discussion!