'Ghostbusters' Trailer First Film To Make YouTube's 100 Least-Liked Videos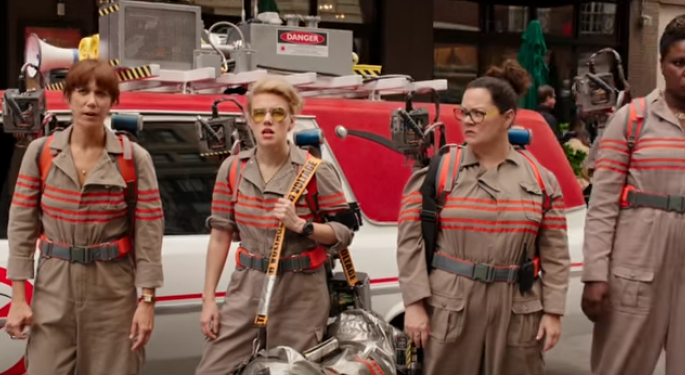 The trailer for Sony Corp (ADR) (NYSE: SNE)'s "Ghostbusters" reboot film is pretty bad, at least according to YouTube's rating system.
The Guardian reported on Monday that the trailer has received half a million "thumbs down" votes on Alphabet Inc (NASDAQ: GOOG)'s streaming video property. In fact, the movie preview has made history by becoming the first trailer to fall on YouTube's list of top 100 least-liked videos.
Movie critics and decade-long fans of the "Ghostbusters" franchise may have been disappointed with Paul Feig's all-female cast.
Related Link: Ever Wonder How Pixar Was Able To Feature So Many Brands In The 'Toy Story' Movies?
As of mid-Monday morning the trailer has garnered 610,000 dislike votes - good for the 18th most-hated video. If it serves as any consolation, Justin Bieber's "Baby" music video ranks as the most hated video on YouTube with 6.04 million dislikes.
"The haters on our trailer were very proud of the fact they had racked up 400,000 [currently 600,000] dislikes on YouTube versus 200,000 likes," Paul Feig previously told the Guardian. "But [given the number of views] that's not a majority by anybody standards. Some of it is that people don't want an old property touched – I'm sympathetic to that. But the ones who are hating it because it's about women? That's just a non-starter."
View Comments and Join the Discussion!
Posted-In: Ghostbusters Movie Producers movies Paul Feig Sony PicturesCrowdsourcing Tech General Best of Benzinga