Is 'Game Of Thrones' Season 6 Enough To Bolster HBO Now Subscriptions For Time Warner?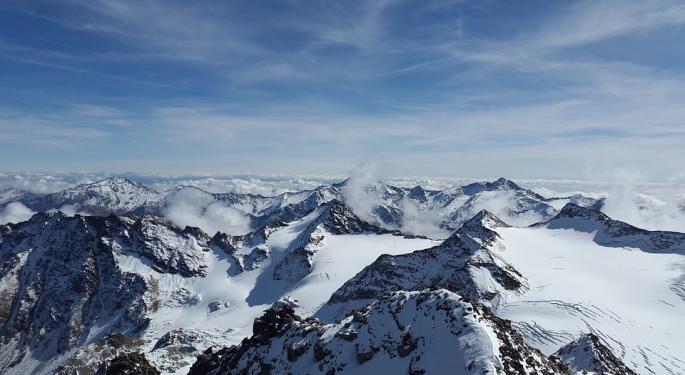 For the first time ever, fans of the George R. R. Martin's book series A Song of Ice and Fire won't know what to expect when they watch the new season of HBO's TV series "Game of Thrones". Readers are still awaiting Martin's sixth installment of the book series, but the HBO TV series isn't waiting around.
The TV series kicked off its sixth season over the weekend, and HBO parent company Time Warner Inc (NYSE: TWX) shareholders are hoping that this season's venture into uncharted territory will spark renewed interest among the series' fan base.
Unfortunately, the latest data from TickerTags indicates that social media buzz about "Game of Thrones" is down compared to last season.
TickerTags monitors social media sites to identify trends by searching for words and phrases that appear together in social media content, such as tweets.
The ratings for the season six premier have not come in yet, but social media data is not particularly strong. In the week leading up to Sunday's premier, the number of social media mentions of "Game of Thrones" was down 20 percent compared to the week prior to the season five premier. Sunday night, social media mentions were down 21 percent compared to the opening night of season five.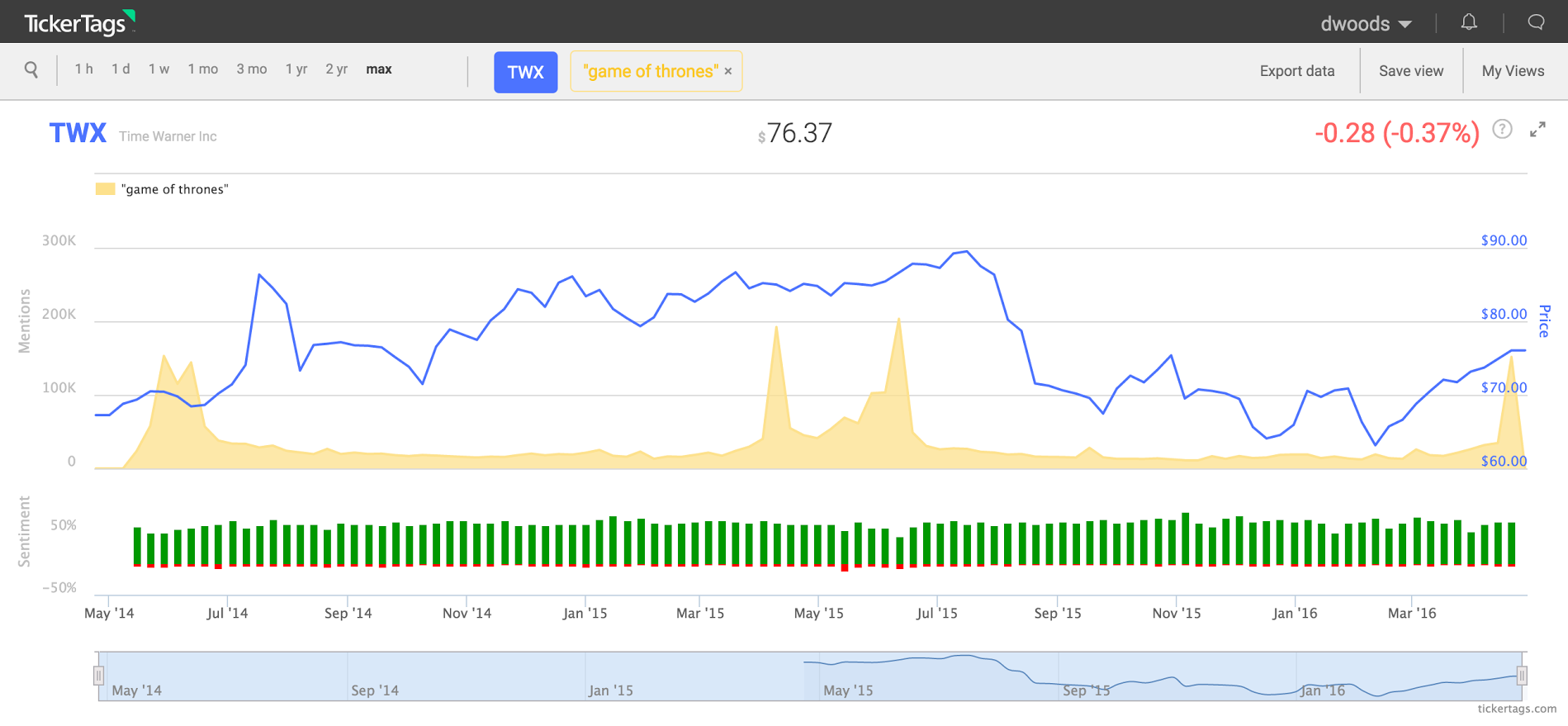 After growing by 30-50 percent during seasons two through four, ratings for season five came in almost exactly in-line with season four.
Home Box Office, which is comprised of HBO and Cinemax, accounted for 19 percent of Time Warner's 2015 revenue.
Disclosure: the author holds no position in the stocks mentioned.
Posted-In: News Short Ideas Trading Ideas General Best of Benzinga
View Comments and Join the Discussion!