iPhone Shipments Down ~44% From Q4 To Q1, According To This Study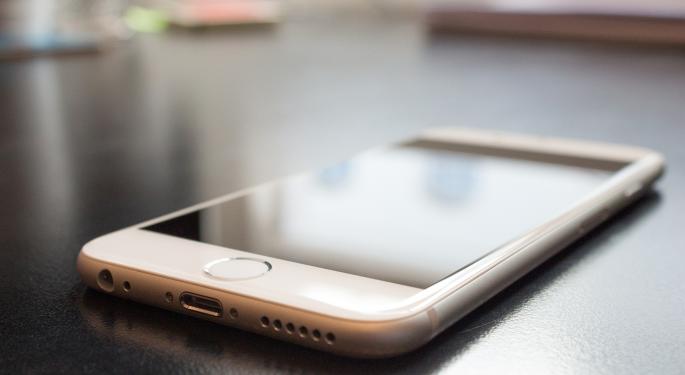 TrendForce, a global market research firm, released a new report on the global smartphone market.
Global smartphone shipments during the first quarter of 2016 totaled 292 million, representing a decrease of 18.6 percent from the prior quarter and a year-over-year decline of 1.3 percent. The drop was attributed to market saturation as major brands, including Samsung and Apple Inc. (NASDAQ: AAPL) "no longer have the same growth momentum as before."
The report said Apple's quarterly iPhone shipments saw its largest quarterly decline ever, plummeting 43.8 percent from 75 million units in last year's fourth quarter to just 42 million units in the current quarter.
Related Link: New-Look iPhone? JPMorgan On The Smartphone Display Evolution
The report added that iPhone 6s sales have been "lackluster" as the device "lacks exciting new features." As such, Apple is expected to ship 213 million units throughout 2016, representing an almost 10 percent decrease from 2015's level.
Samsung not only maintained its market leading status, the company increased its global smartphone market share from 22.10 percent in the fourth quarter of 2015 to 27.80 percent in the first quarter of 2016. The company saw success from an earlier than expected launch of the Galaxy S7 and S7 Edge and its entry-level J series was a success in Chin and worldwide.
Apple held on to the No. 2 spot and saw its global smartphone market share fall to 14.40 percent in the first quarter of 2016 from 20.90 percent in the fourth quarter of 2015.
"As the budget model, iPhone SE will support Apple's overall shipments in the second quarter before the next major iPhone release," Avril Wu, TrendForce smartphone analyst, said. "However, iPhone SE is going to face severe price competition from Chinese branded products in its target market, which is the mid-range device segment. This year's iPhone SE shipments are projected to come in below 15 million units and they are unlikely to help turn around the weak annual shipment result for Apple."
Posted-In: Avril Wu Galaxy S7 iPhone Shipments Samsung Smartphone ShipmentsNews Global Tech Best of Benzinga
View Comments and Join the Discussion!