CinemaCon 2016: Sony Amps Up Award Season Presence While Prepping Franchise Reboots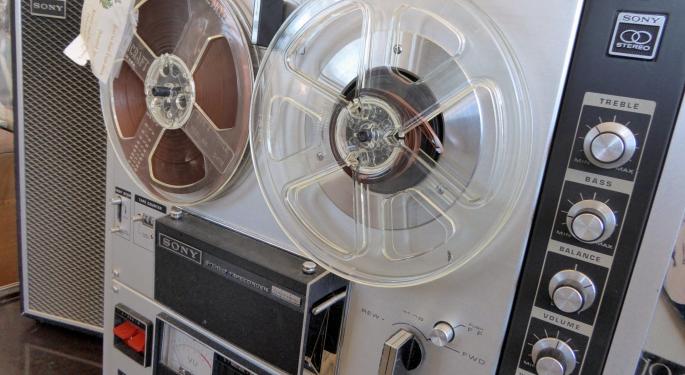 Over the last few days, Hollywood took a trip to Las Vegas for the annual CinemaCon event. It was there that exhibitors from all around the country came to see what movies are going to be burning up their screens through the rest of the year and beyond. This is a studio-by-studio recap of the biggest news to come out of the week-long event.
Here are Sony Corp (ADR)'s top takeaways.
Awards Buzz: Part 1
Sony's biggest projects showcased at CinemaCon involved a number of A+ talent and based on early reaction should raise expectations for investors.
The film to get the most buzz, arguably of the whole convention, was "Billy Lynn's Long Halftime March." Directed by two-time Oscar winner Ang Lee, the film is an adaptation of a book that looks a soldier's reflection on his time in battle while being honored at halftime during a football game on Thanksgiving.
The twist is that Lee, who has always been a visual trendsetter, is looking to merge 3D, 4K and formats investors haven't even seen yet into one massive immersive digital experience.
Related Link: Sony Doubles Down On Sequels As Investors See Roster Take Shape
Awards Buzz: Part 2
On the less technical front, Sony is banking on Jennifer Lawrence's remarkable Oscar hot streak to continue. The actress, who has been nominated for Best Actress four out of the last six years, is starring in "Passengers."
Co-starring fellow "it" star Chris Pratt, the film centers on volunteers who agree to embark on a 120-year journey into "The Homestead Colony," in space. However, 30 years into the trip, two of the volunteers' hibernation pods malfunction and they are awakened early.
Morten Tyldum, who helmed "The Imitation Game" is directing the Christmas release.
Remakes And Sequels
Likely the biggest release on Sony's calendar this year is its all-female "Ghostbusters" remake, and while that's going to get all the attention for now, exhibitors were teased to future buzzy pics from the studio future slate.
In addition to its "Spider-Man" reboot, entitled "Spider-Man: Homecoming" and its "Smurfs" relaunch, Sony is going to merge two of its best performing franchises. At CinemaCon Sony revealed the long-rumored "Men In Black" and "21 Jump Street" crossover was real and would be called "MIB 23."
While "Jump" stars Channing Tatum and Jonah Hill are expected to return, "MIB's" Will Smith, Tommy Lee Jones and Josh Brolin are not believed to be involved. The film will be directed by "Jump" shepherd's Phil Lord and Christopher Miller.
Next: CinemaCon 2016: Warner Bros. Betting On Comedy, Animation and Connected Universes
View Comments and Join the Discussion!